Cherub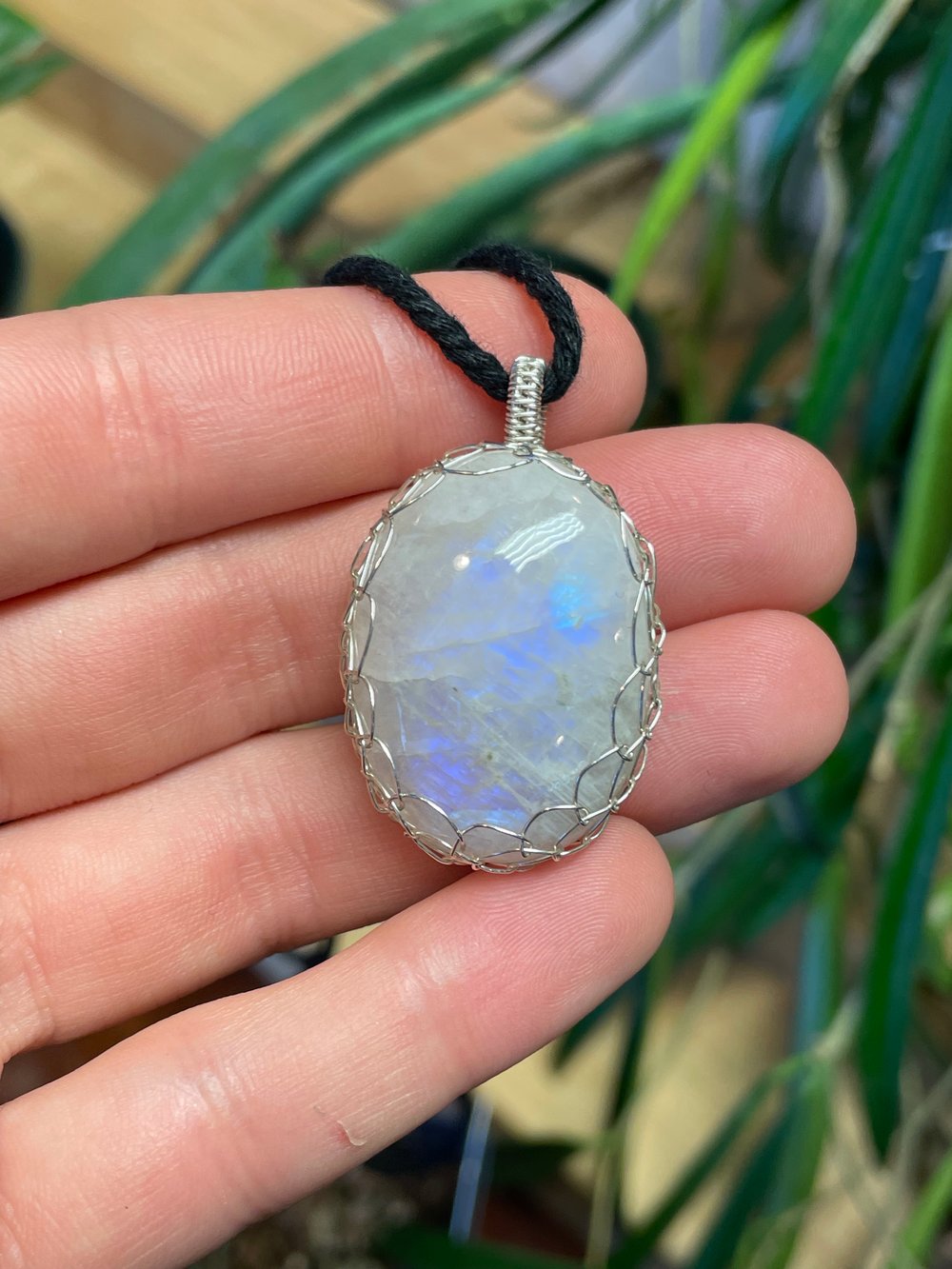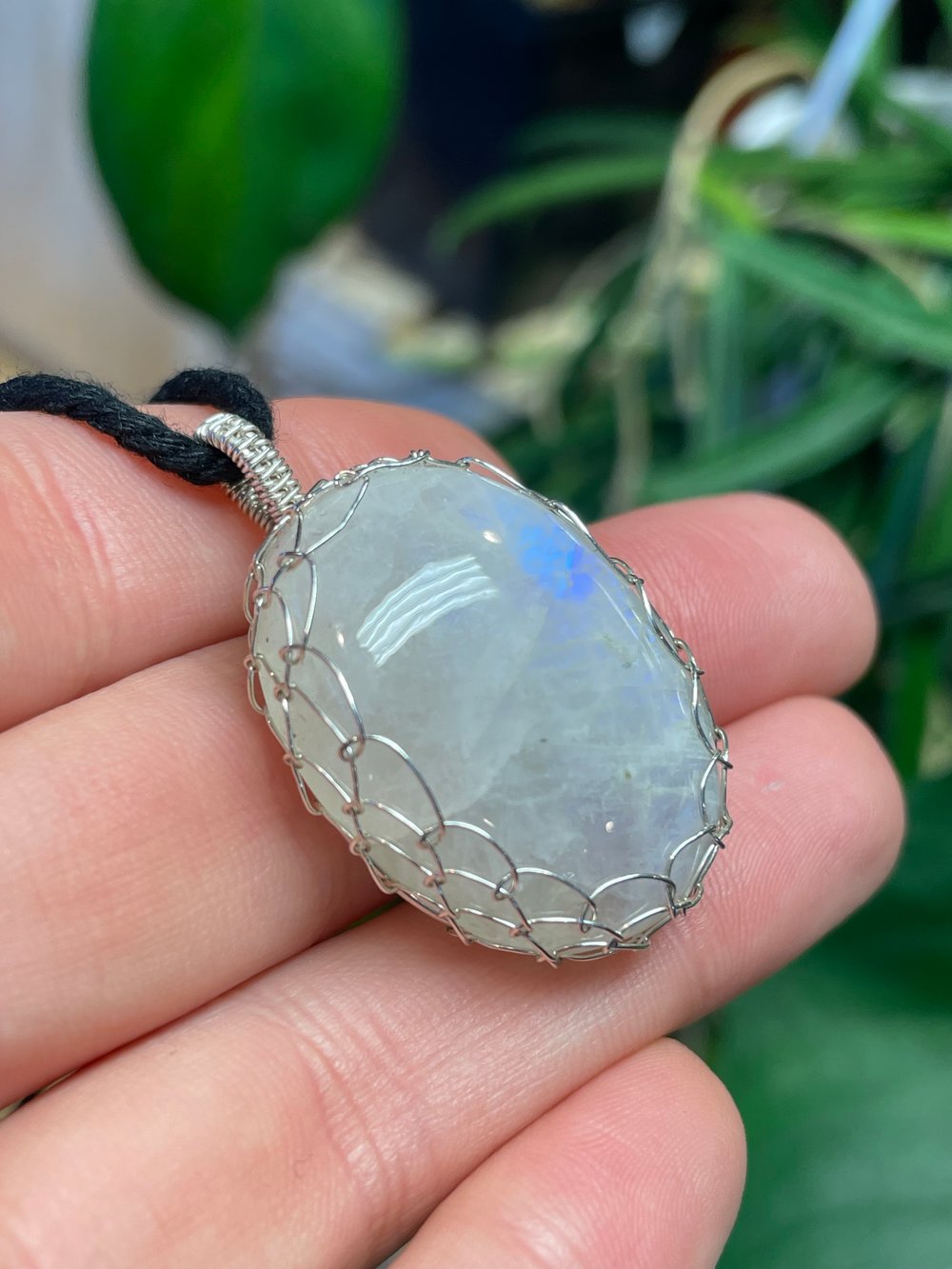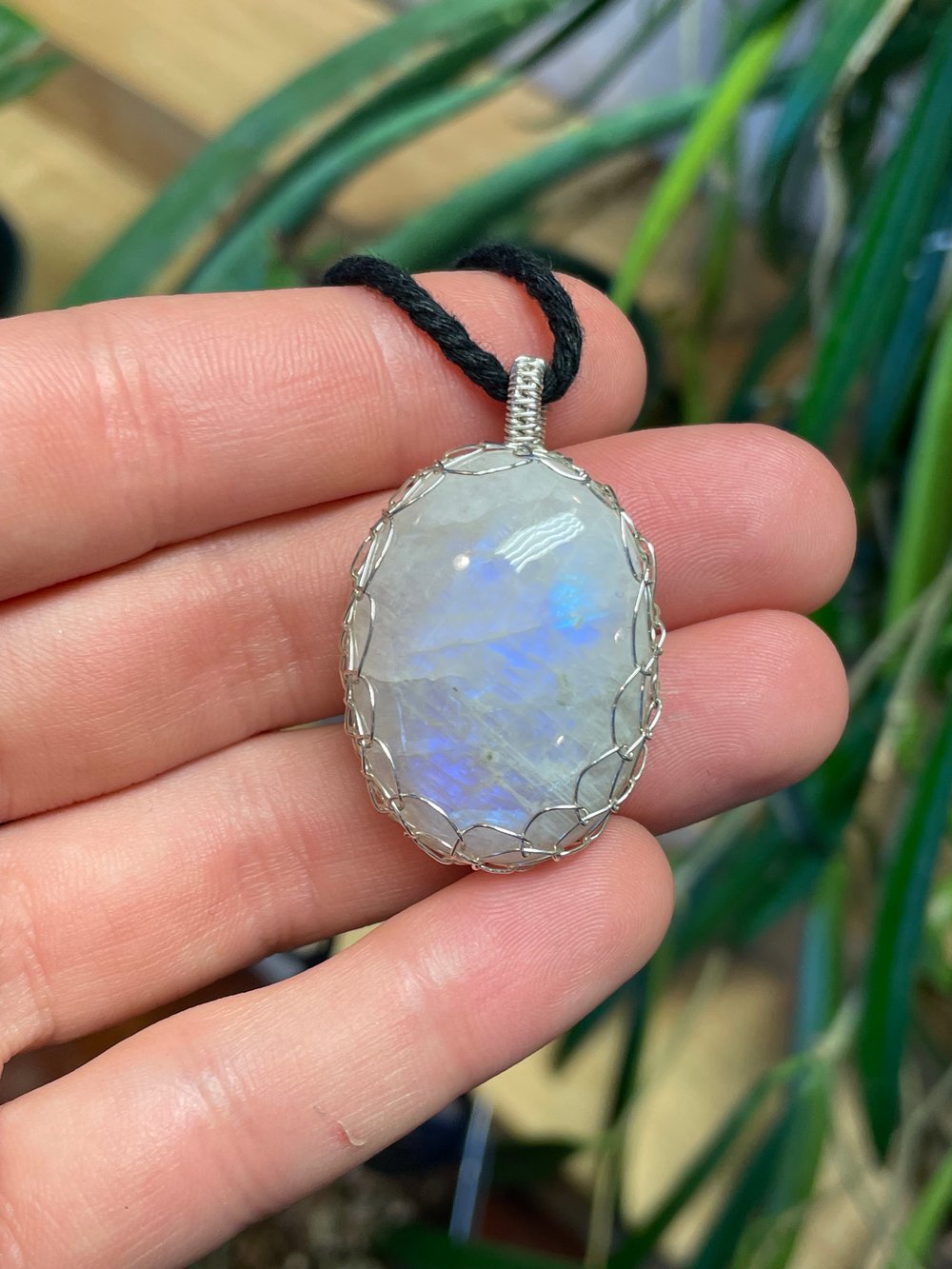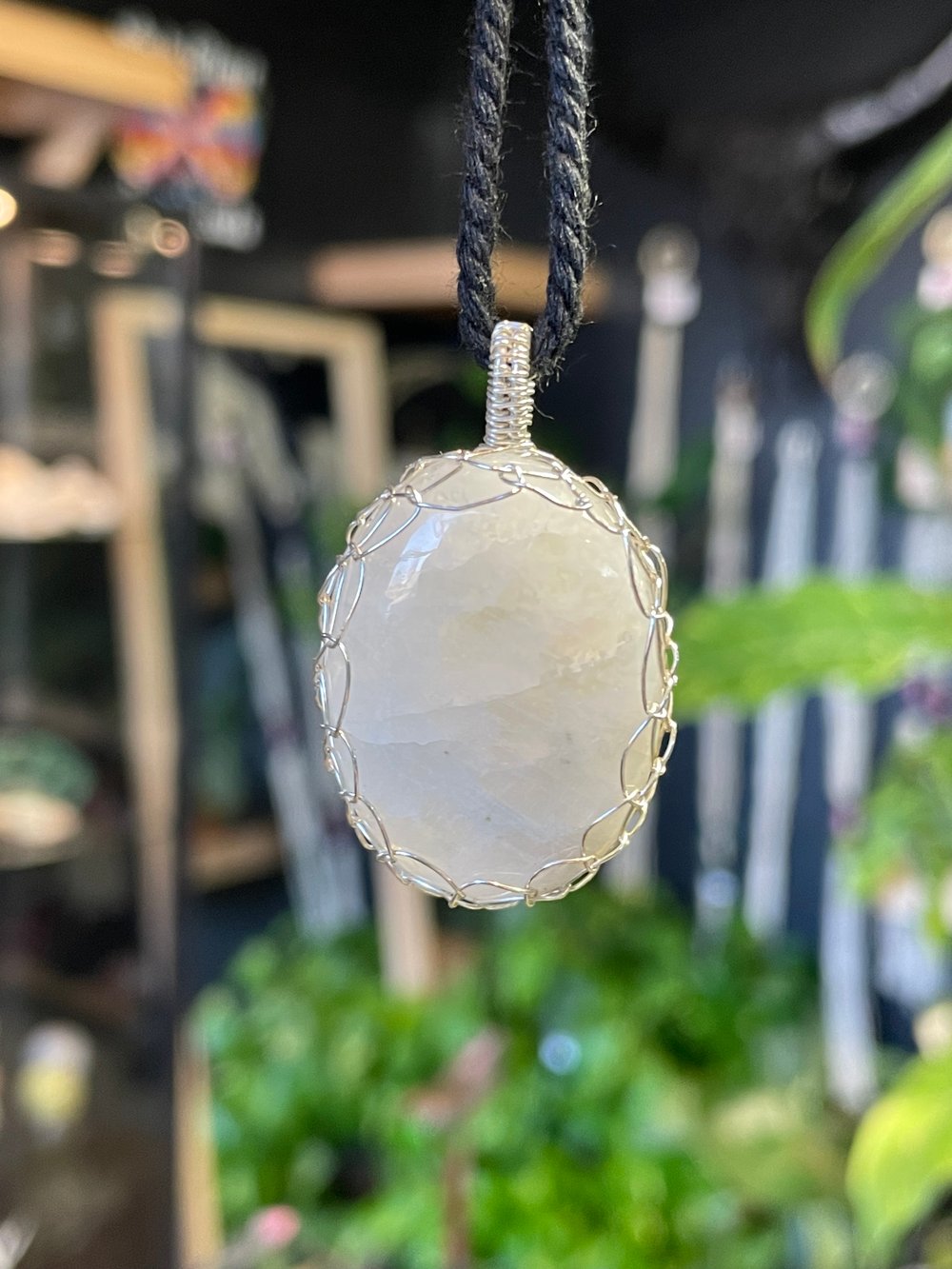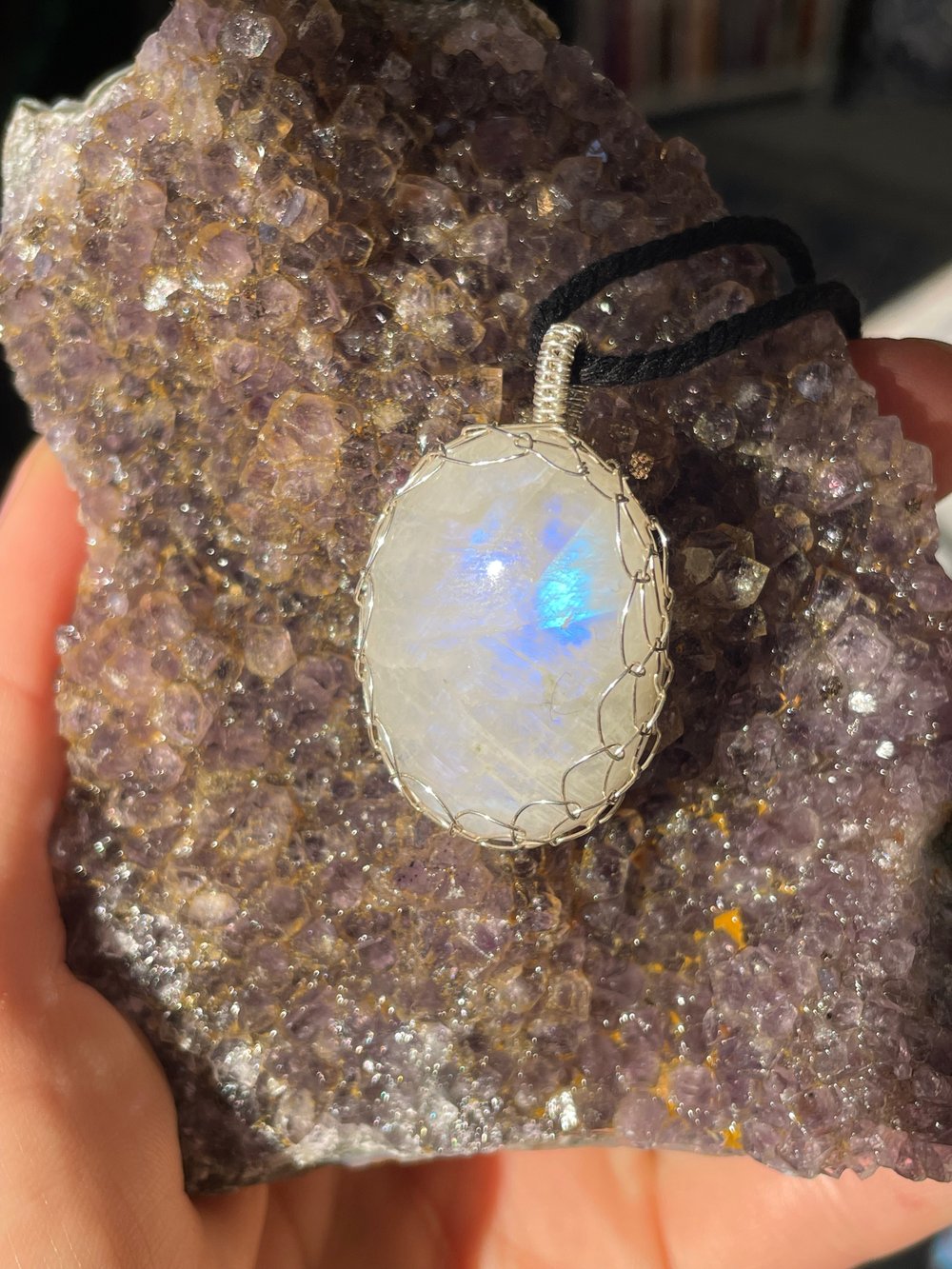 NEW BEGINNINGS • DREAM WORK • STRENGTH
Blue moonstone lovingly wrapped in 925 sterling silver. Comes strung on an adjustable hemp string.
A stone for "new beginnings", Moonstone is a stone of inner growth and strength. It soothes emotional instability and stress, and stabilises the emotions, providing calmness. Moonstone enhances intuition, promotes inspiration, success and good fortune in love and business matters.
Moonstone is a gentle crystal that helps you tap into the energy of the moon and acts as a psychic protector. Facilitates relaxing sleep by reducing the emotional tension you may have experienced during the day.
Hand made with high quality materials and lots of love.
**The stone is slightly loose in the frame but it is still secure. Still, handle with care (avoid sleeping in it) Price reflects.**
If you would like to switch out your hemp string for a chain please purchase this listing along with your amulet:
https://www.etherealamulets.com/product/sterling-silver-chain