Cicada (Labradorite)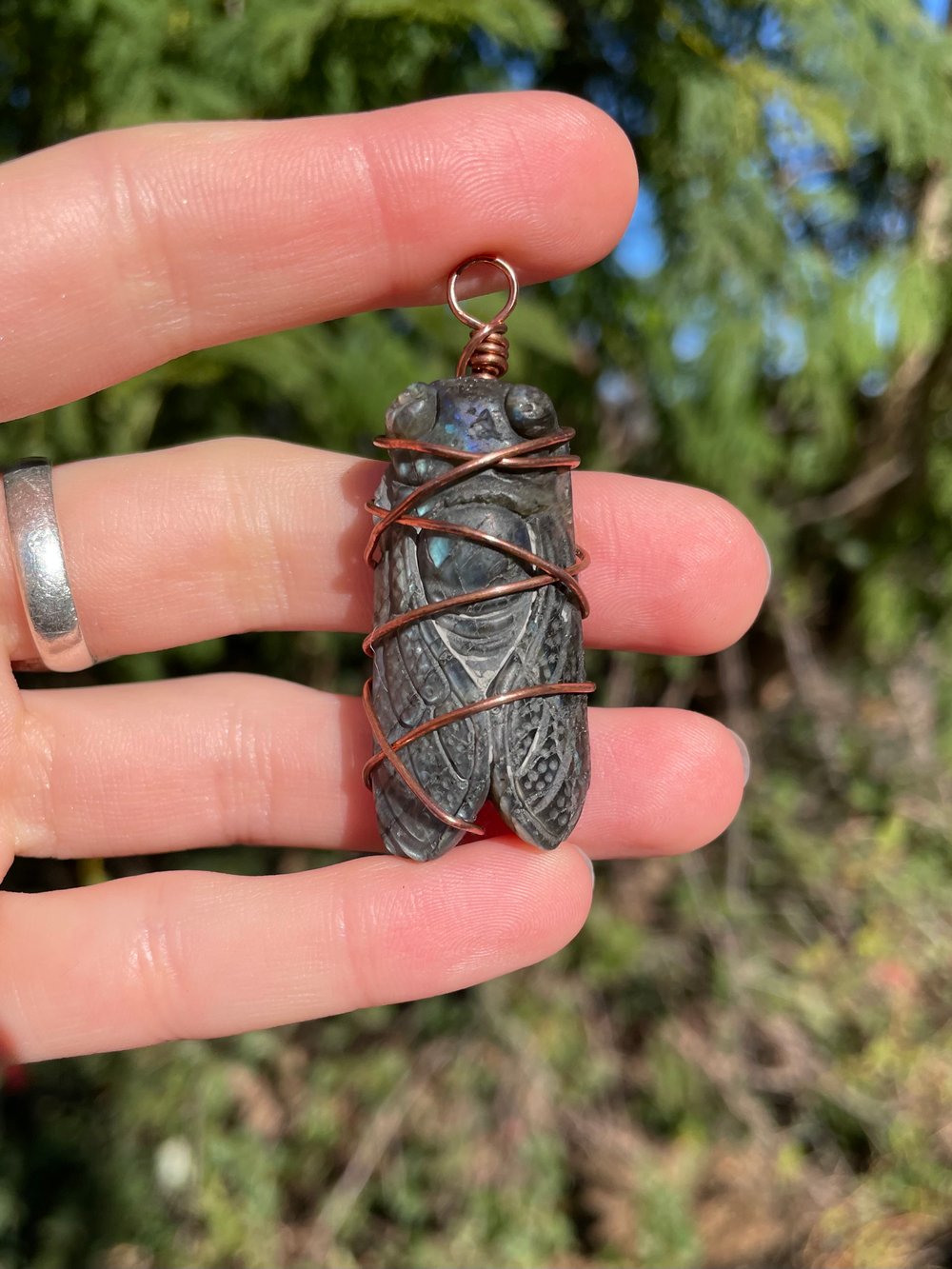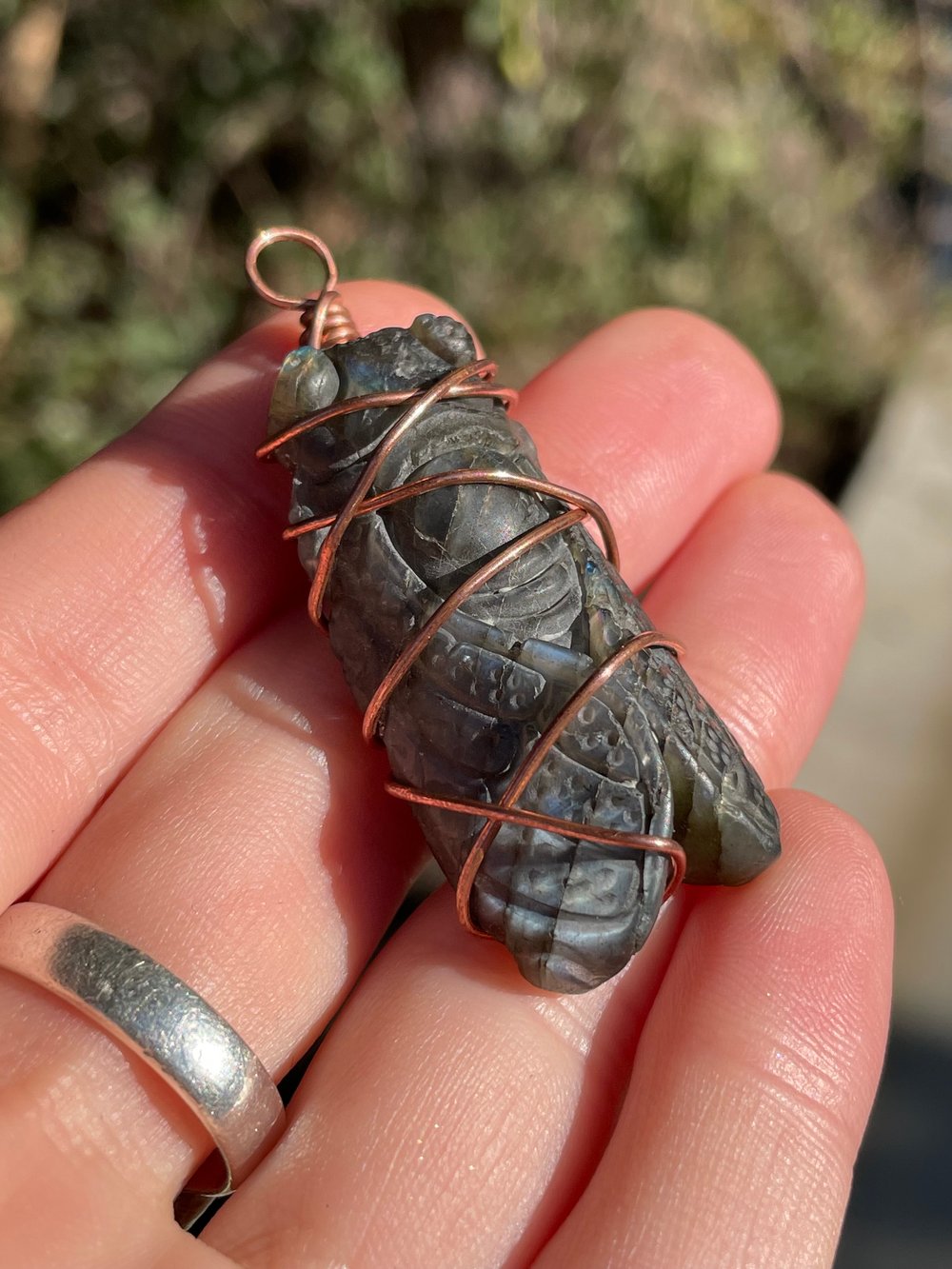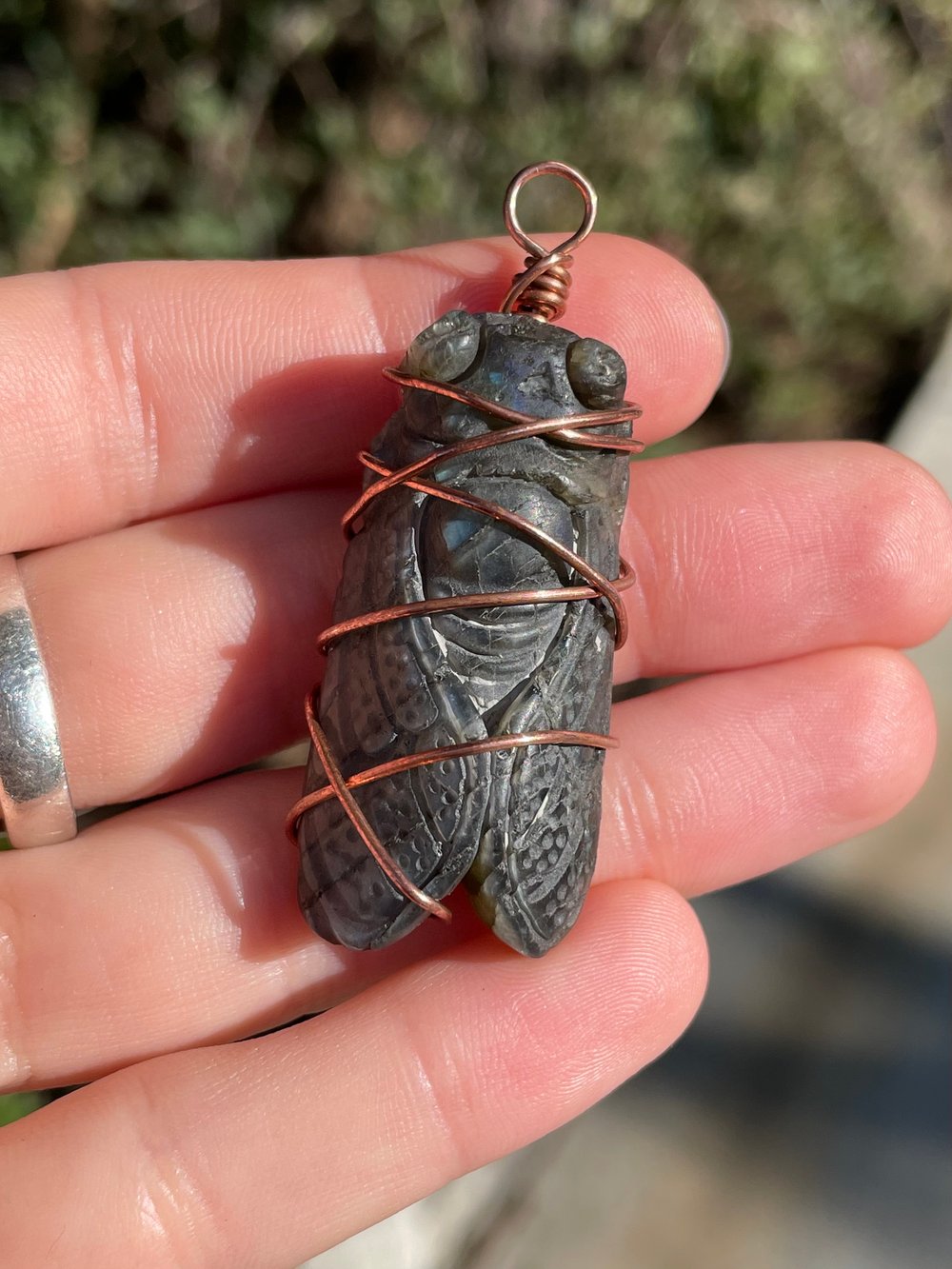 PROTECTION • BALANCE • INTUITION
Hand carved labradorite cicada wrapped in bare copper wire. Comes strung on a black hemp string.
Cicadas represent personal change, renewal, rebirth, and transformation. This symbolism pairs perfectly with labradorite, which is known as a stone of transformation. Labradorite is a useful companion when going through life's changes - imparting strength and perseverance. It balances and protects the aura, raises consciousness and grounds spiritual energies.
Comes on an adjustable black hemp string. Hand made and one of a kind. Can be oxidized upon request.
Copper will naturally oxidize over time but can always be re-polished using a jewelry cloth meant for copper and silver.
If you would like to switch out your hemp string for a chain please purchase this listing along with your amulet:
https://www.etherealamulets.com/product/chains