Hex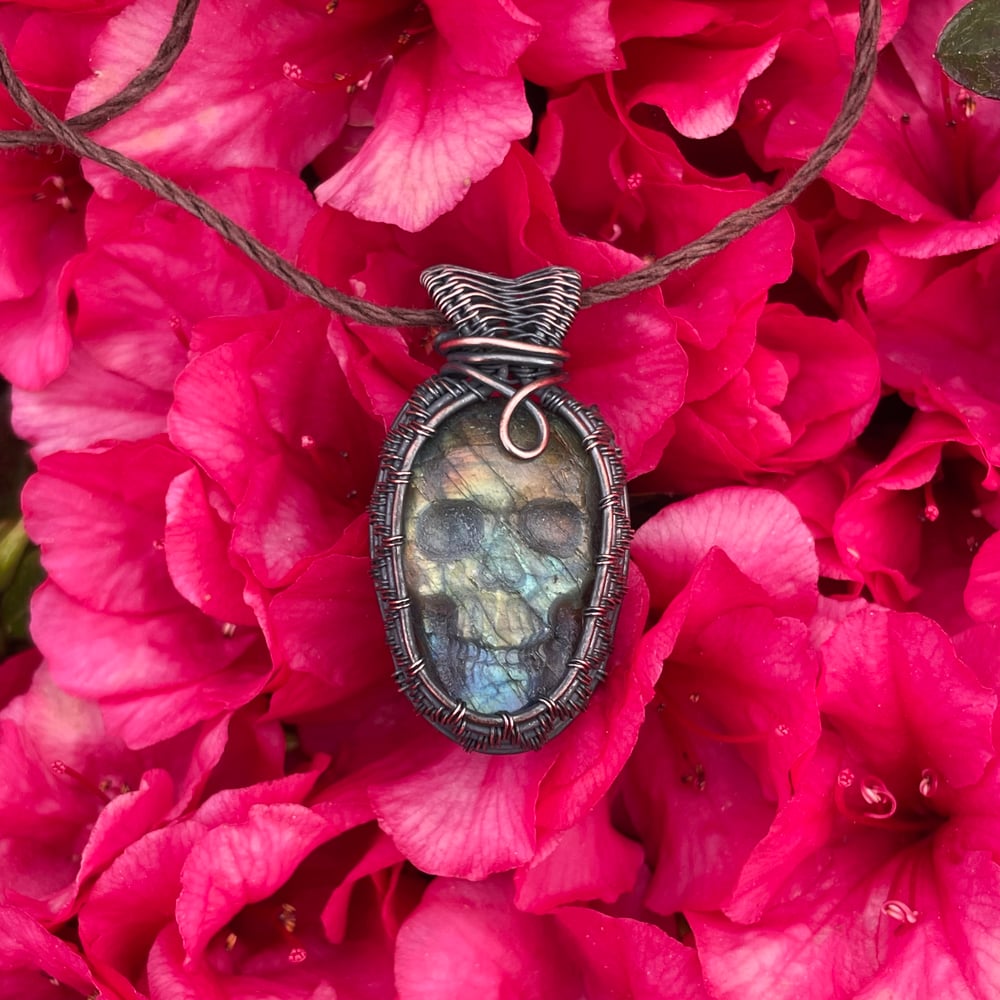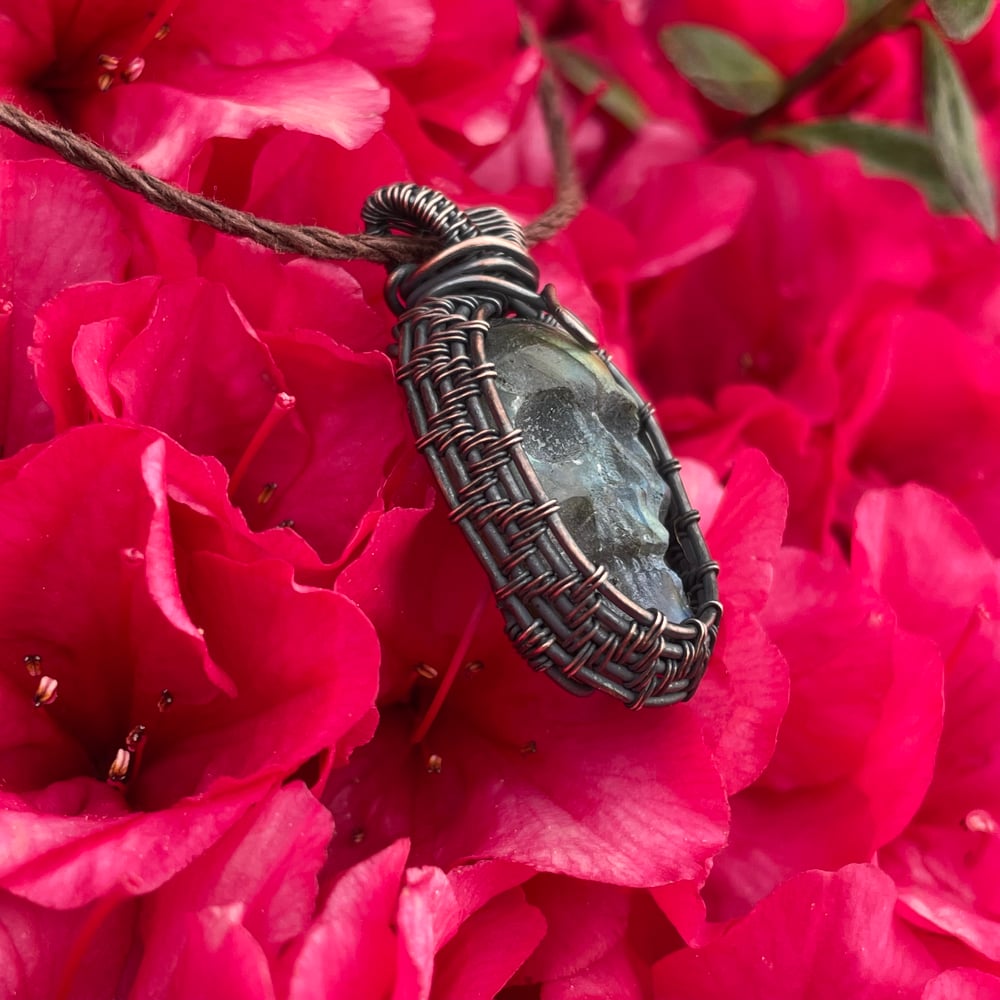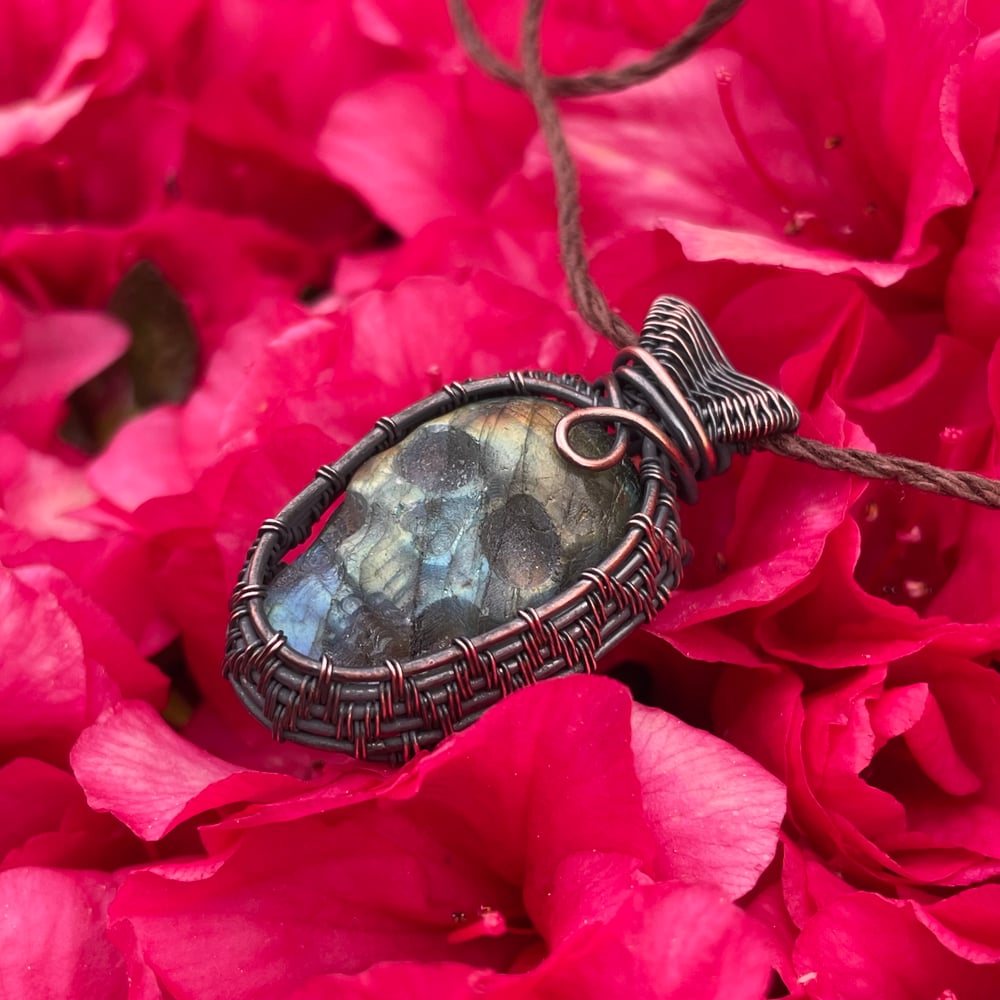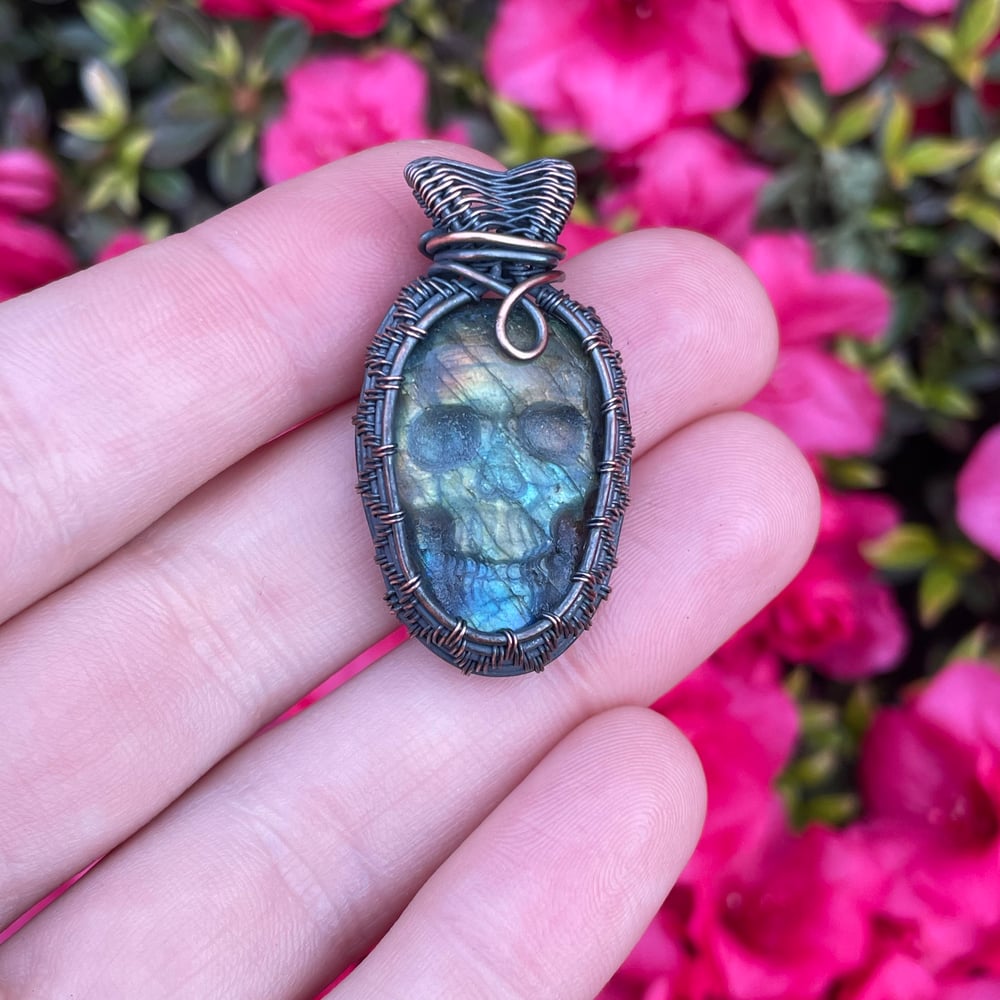 PROTECTION • BALANCE • INTUITION
This mini rainbow labradorite skull is adorned in copper wire that has been delicately hand weaved with intention in each knot. It was then oxidized and polished to give it and antique patina.
A stone of transformation, Labradorite is a useful companion through change, imparting strength and perseverance. It balances and protects the aura, raises consciousness and grounds spiritual energies.
Comes on an adjustable black hemp string. Hand made and one of a kind. Includes a jewelry cloth used for polishing and removing tarnish.