M. virescens (Labradorite)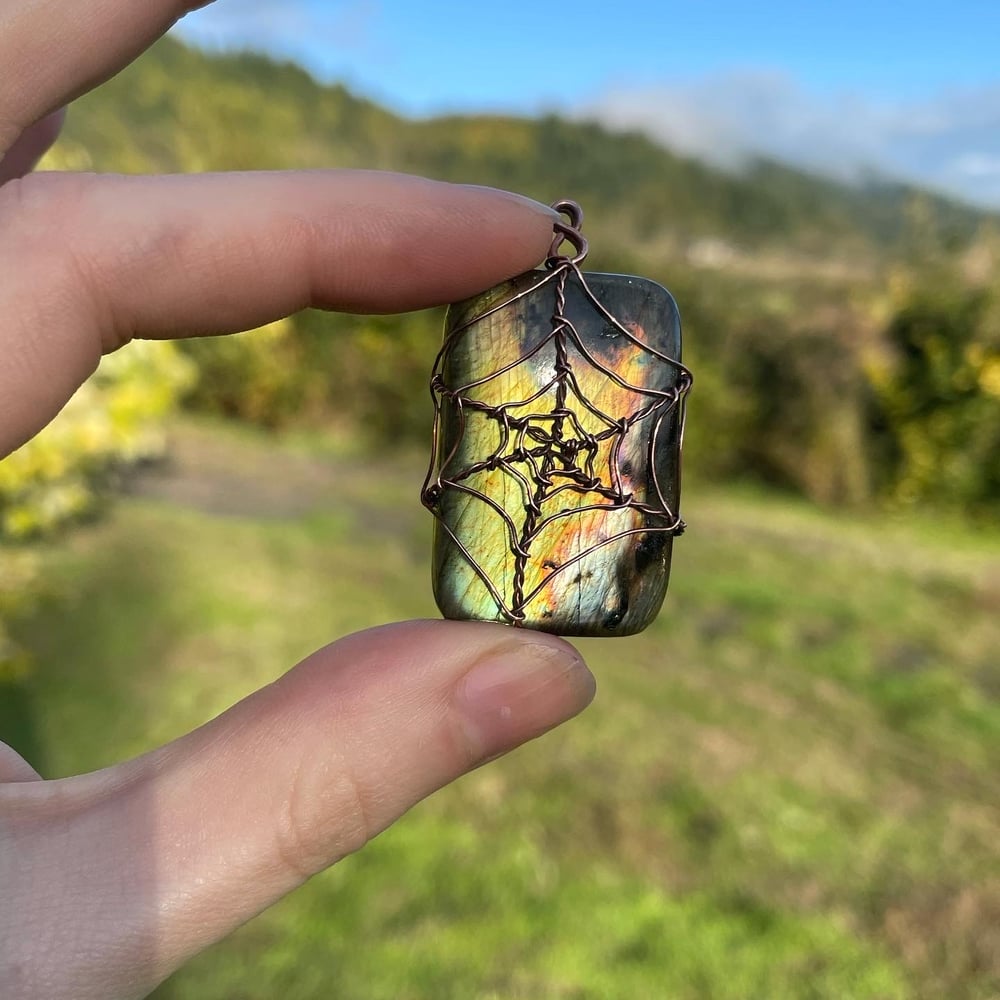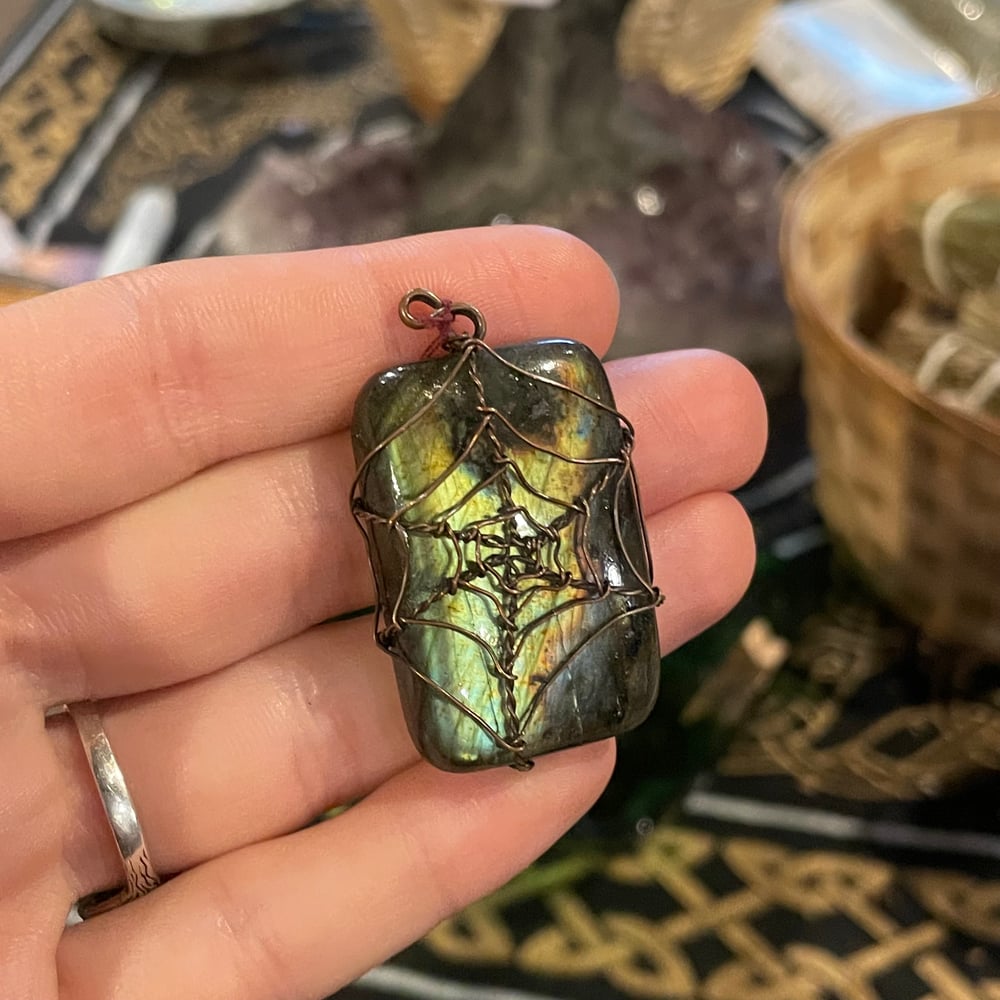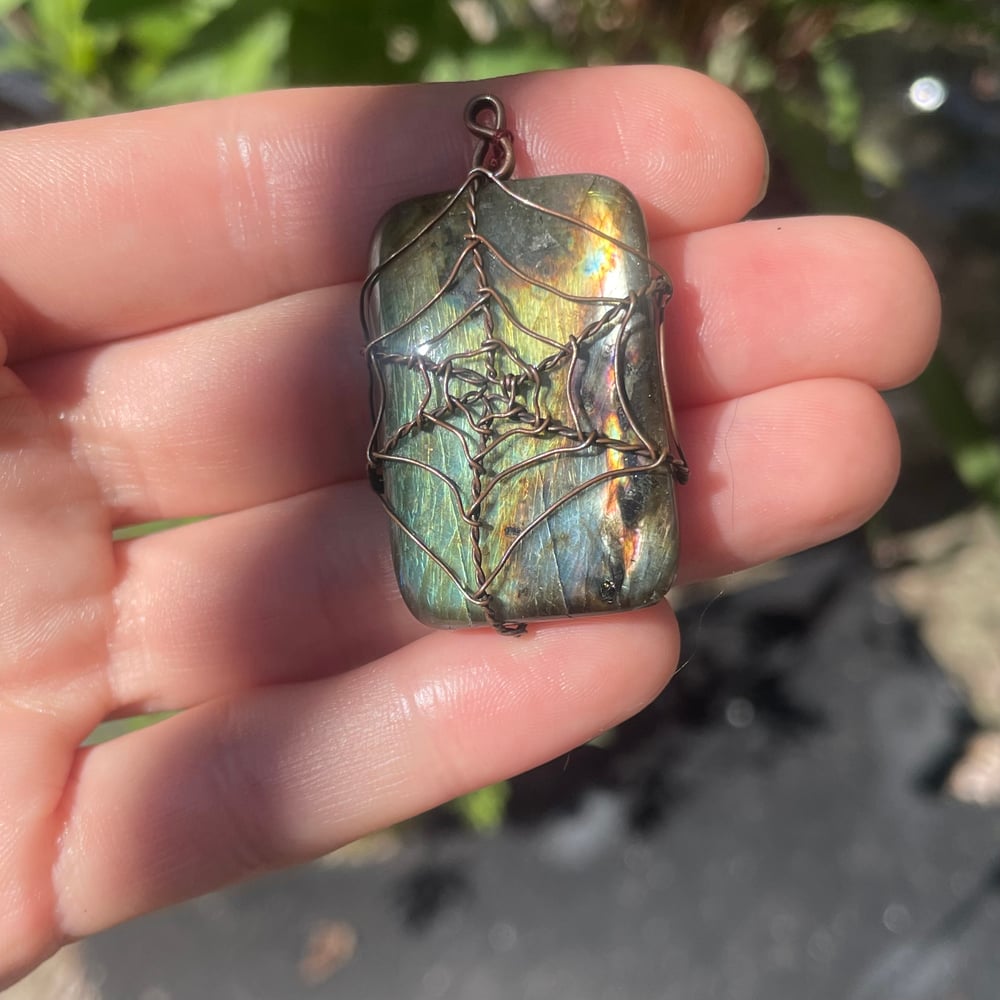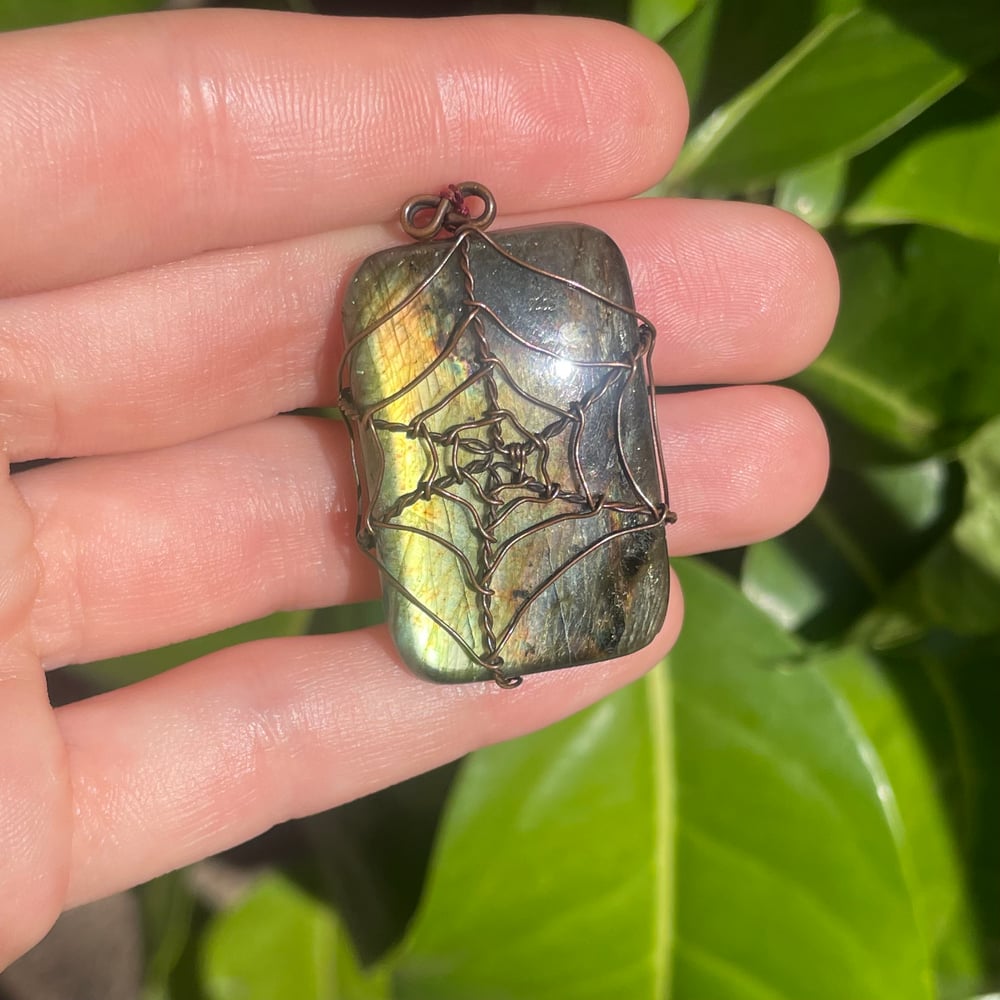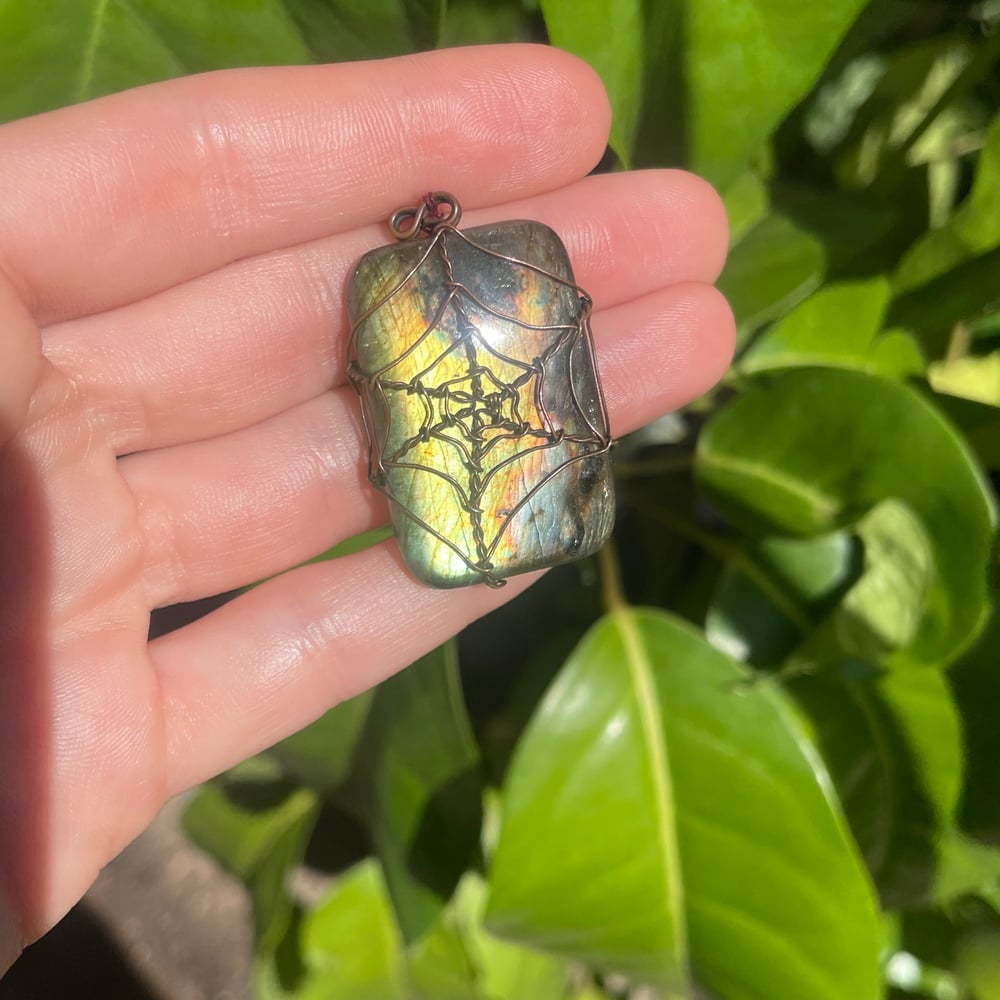 PROTECTION • BALANCE • INTUITION
Named after the Micromatta Virescans, or green huntsman spider, this green labradorite pendant is rad af. The stone changes colors in the sun and also has bits of orange, red, silver, blue, green, and black. The spiderweb was hand wrapped using copper wire and features a loop at the top to hang it from a string. It is approximately 4 cm tall and 2.5 cm at it's widest point.
A stone of transformation, Labradorite is a useful companion through change, imparting strength and perseverance. It balances and protects the aura, raises consciousness and grounds spiritual energies.
Comes on an adjustable black hemp string. Hand made and one of a kind.
If you would like to switch out your hemp string for a chain please purchase this listing along with your amulet:
https://www.etherealamulets.com/product/chains