Madeline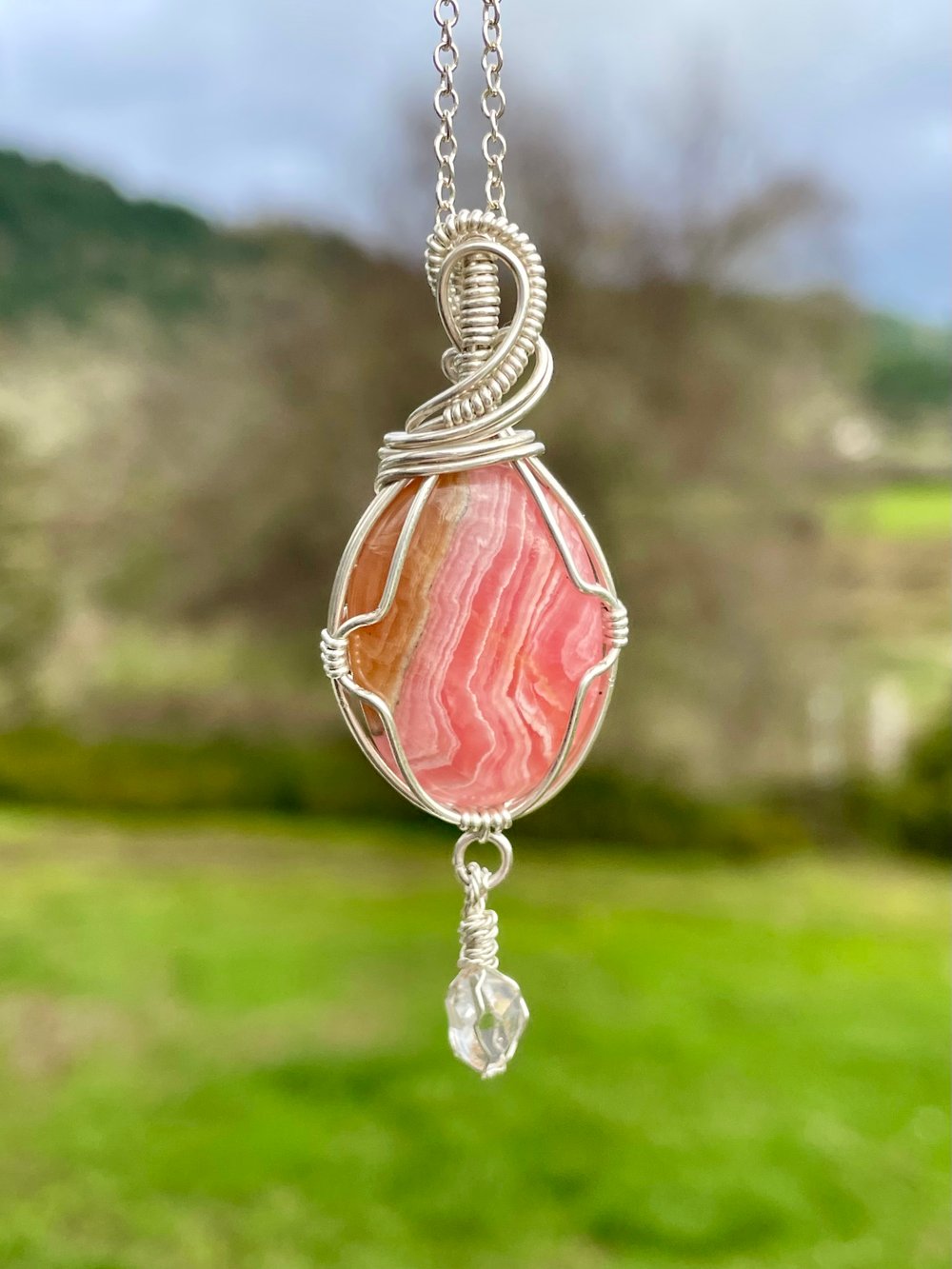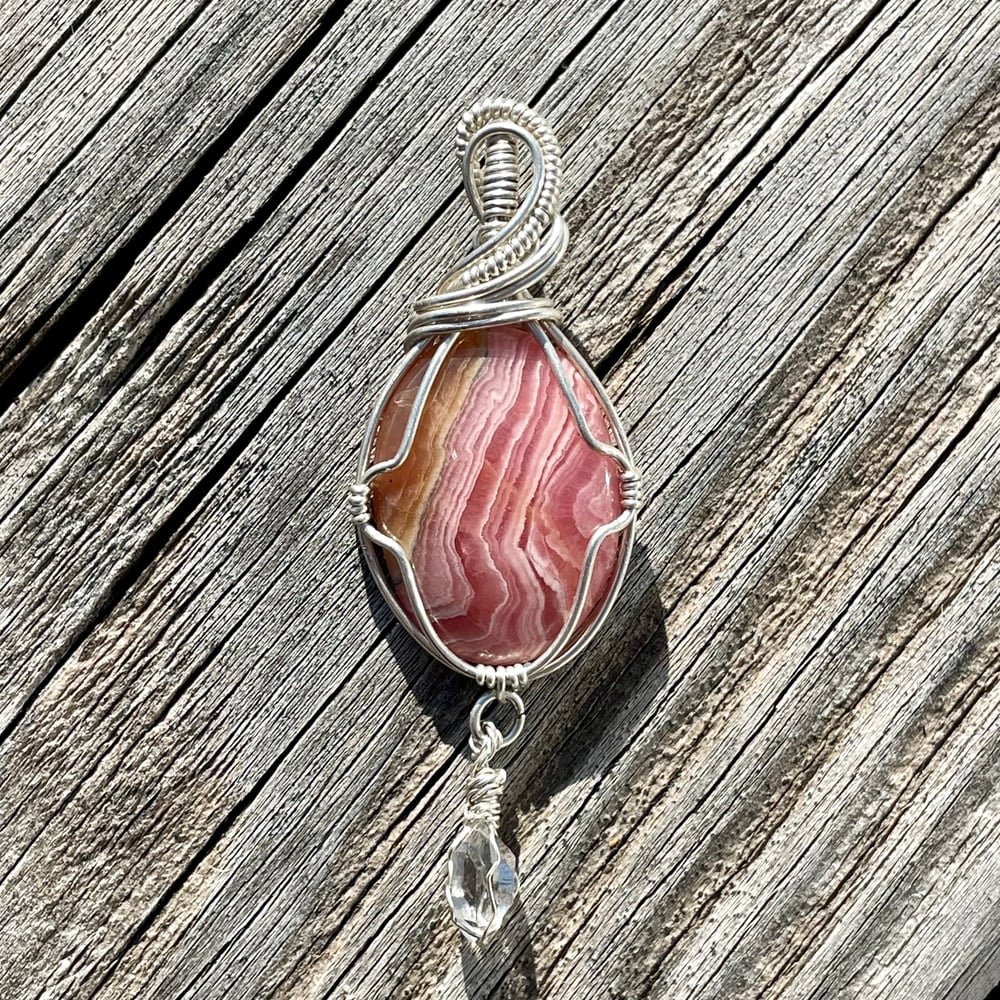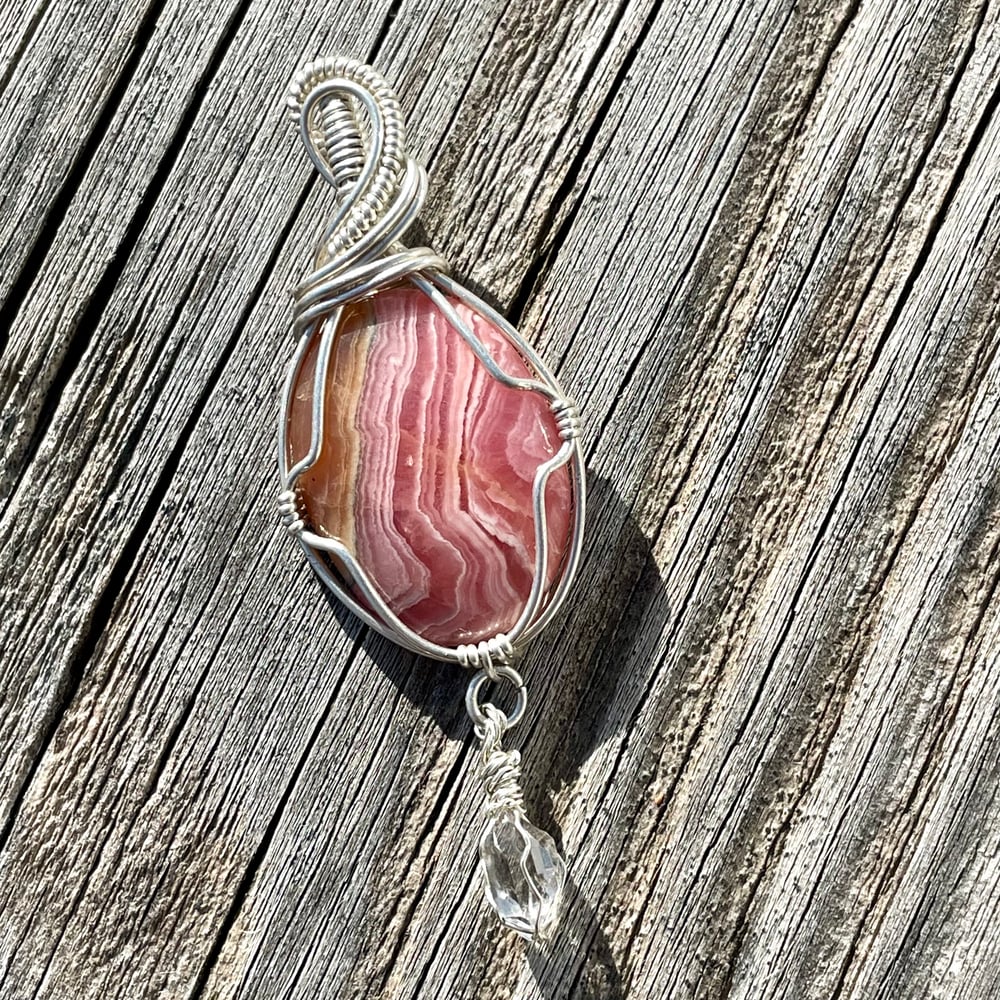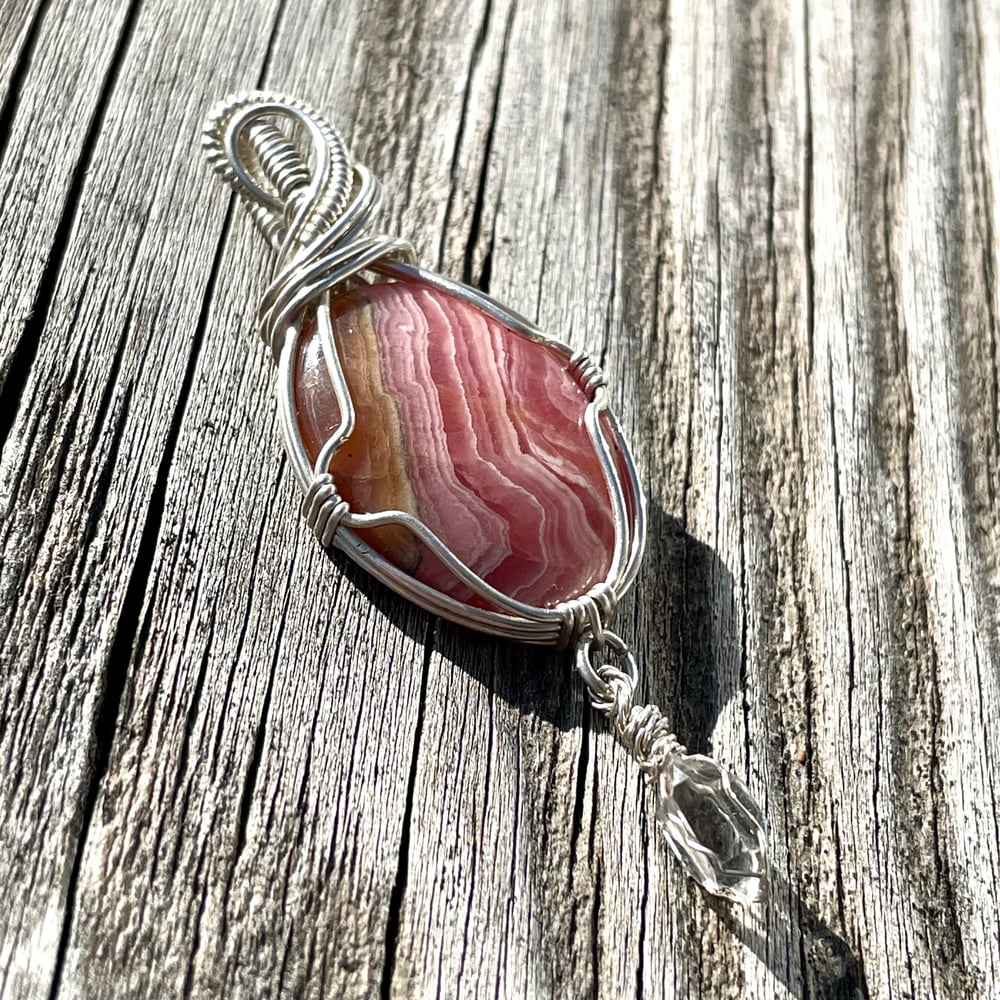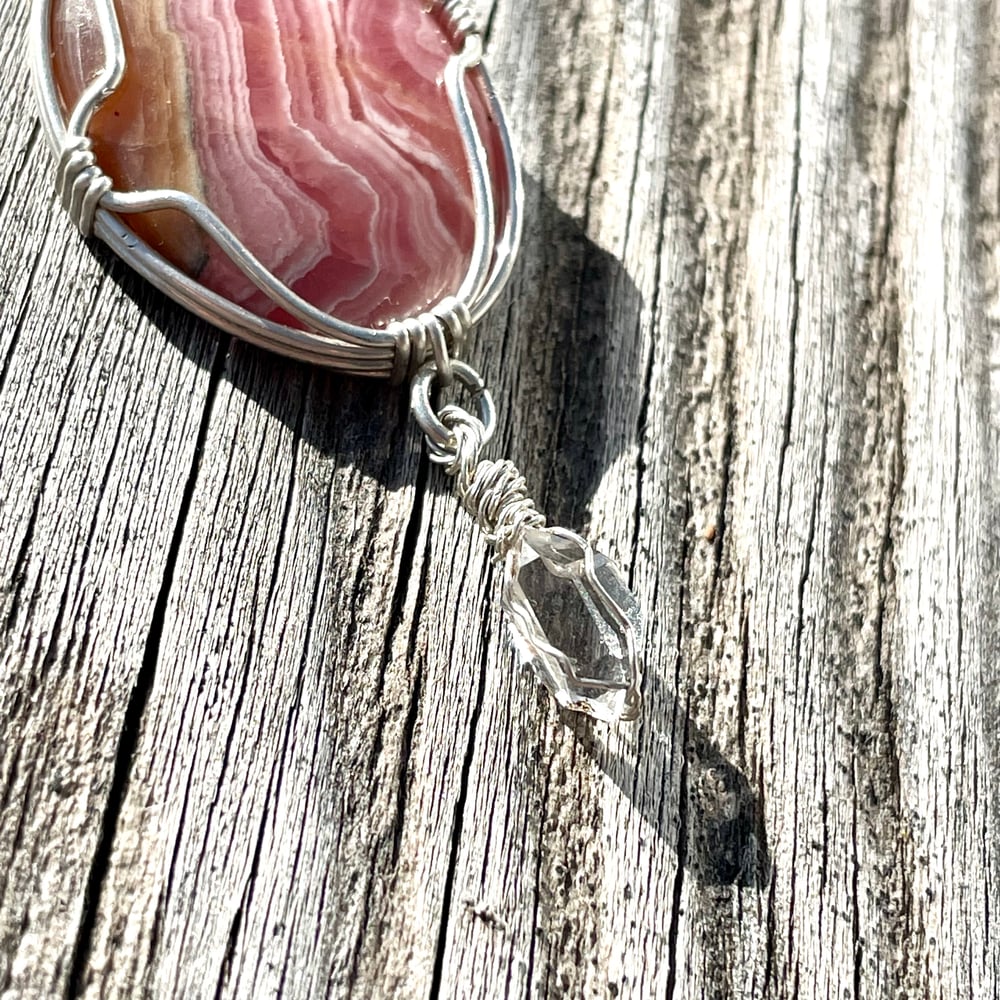 EMPATHY • LOVE • HEALING
Naturally formed, cut and polished rhodochrosite wrapped in 925 sterling silver with a herkimer diamond dangling from the bottom. Hand made with high quality materials and lots of love. This amulet is approximately 6cm tall and 2cm at it's widest point. Comes strung on black hemp string.
Rhodochrosite is a stone that integrates physical and spiritual energies, stimulating love and passion while energising the soul. Rhodochrosite opens the heart, lifting depression and encouraging a positive and cheerful outlook. It improves self worth and soothes emotional stress.
Herkimer diamonds are a high vibrational variety of double terminated Quartz, known for their incredible clarity. Quartz is known as the master healer, amplifying energies. They are found only in Herkimer, New York.
If you would like to switch out your hemp string for a chain please purchase this listing along with your amulet:
https://www.etherealamulets.com/product/chains