Memento Mori (sterling)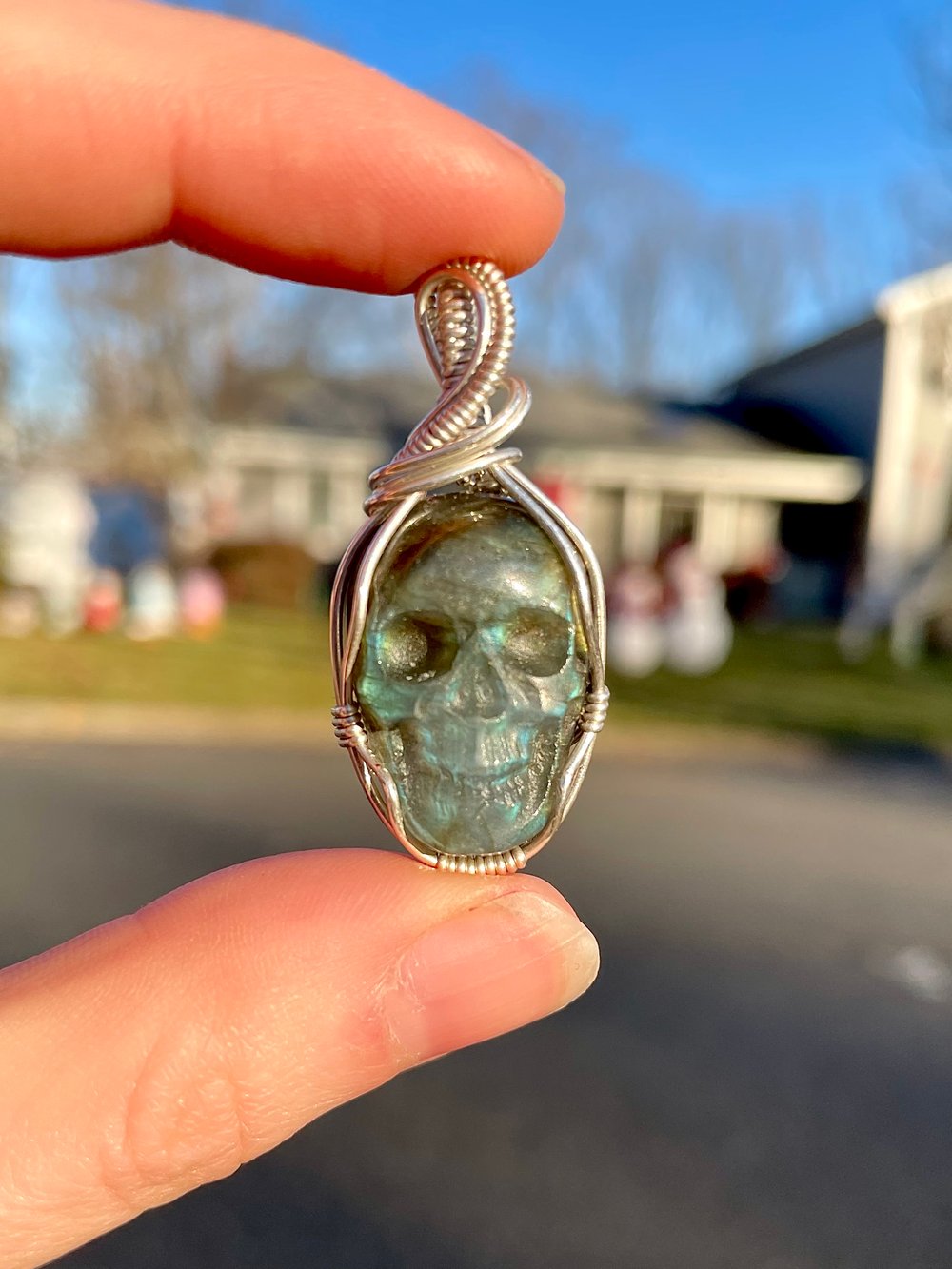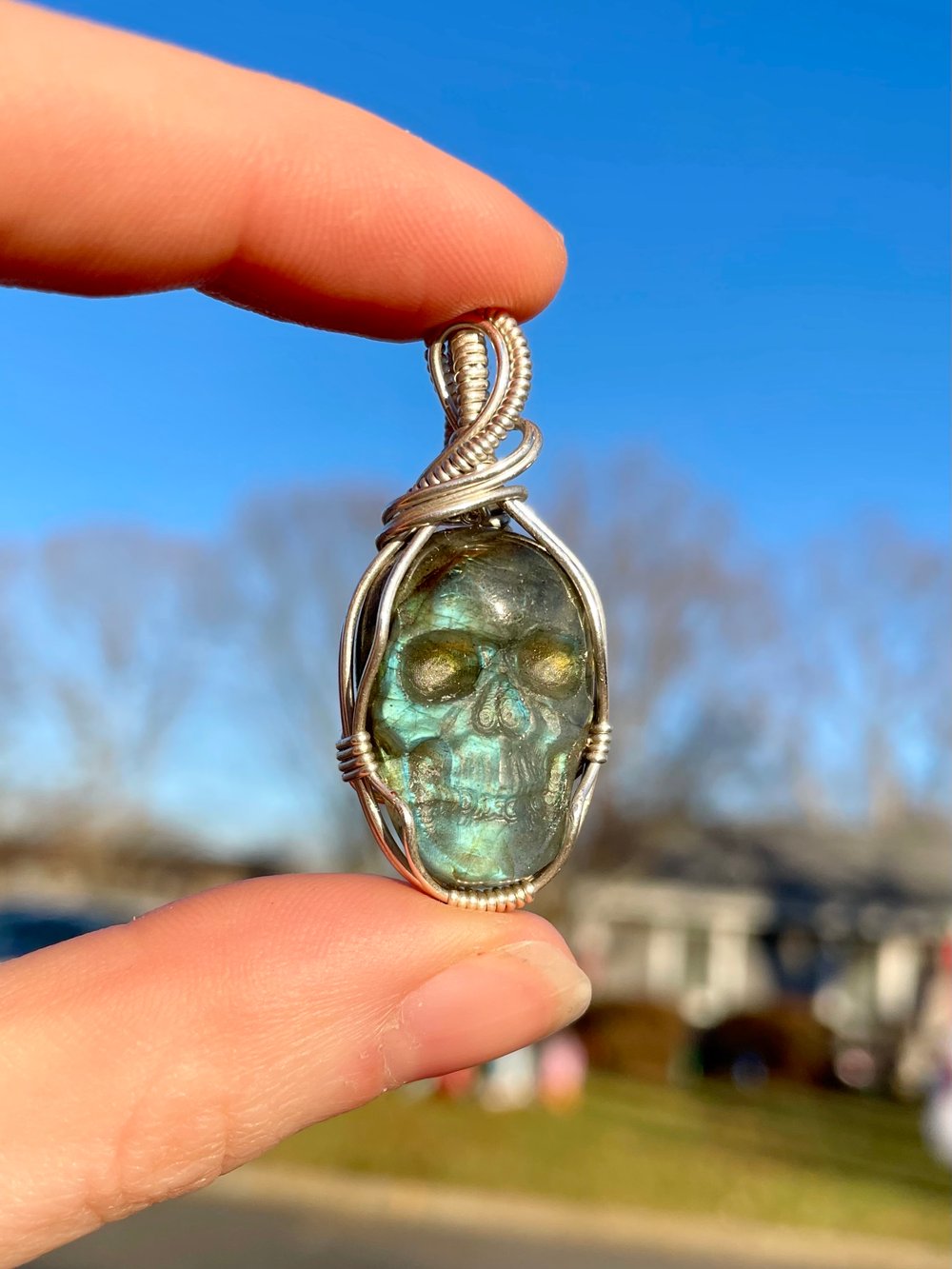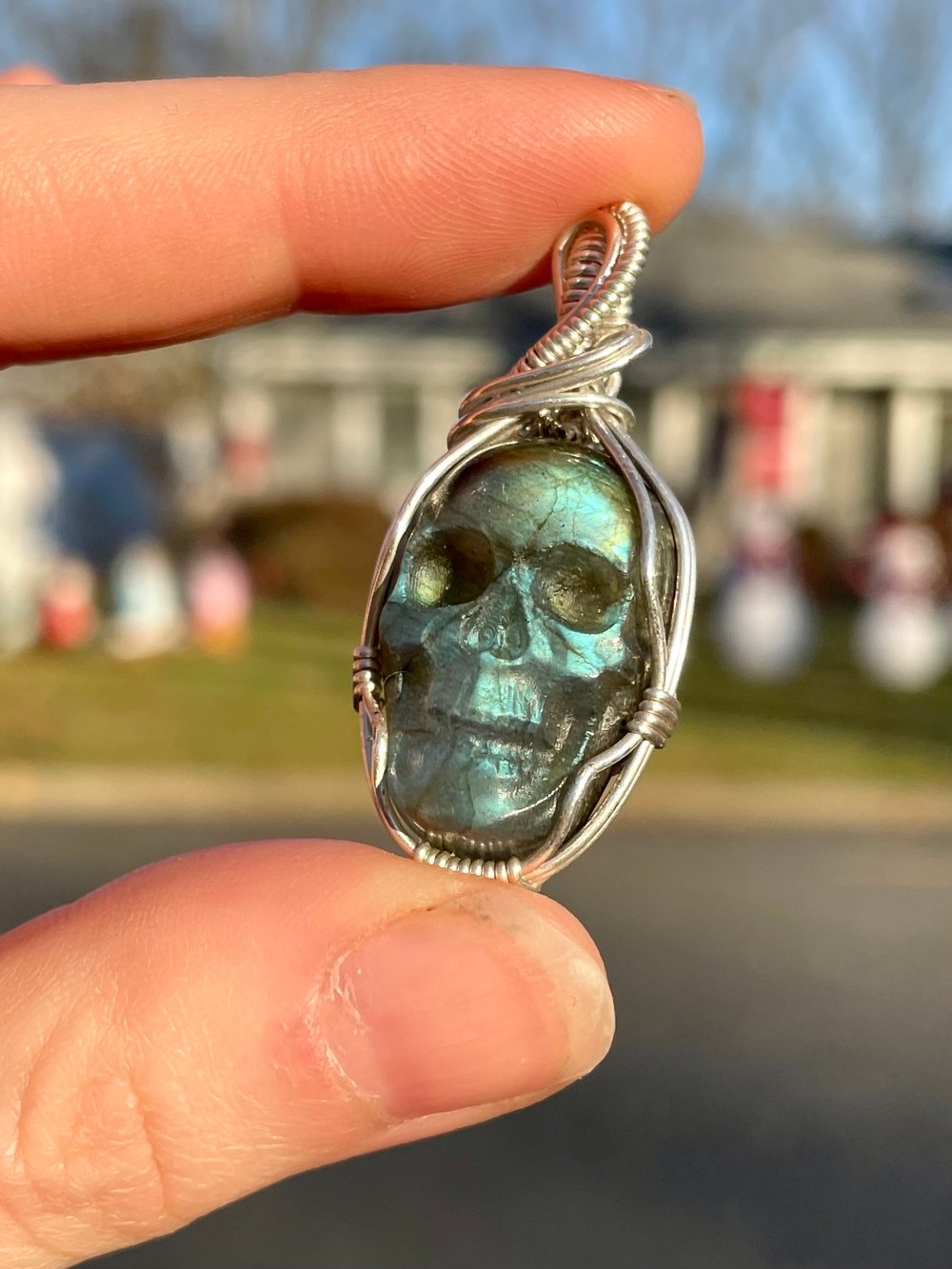 Memento mori (Latin for 'remember that you [have to] die') is an artistic or symbolic trope acting as a reminder of the inevitability of death. Skulls symbolize many different things in different cultures, and can be worn for good luck, to ward off evil, or as a reminder to cherish life and your loved ones.
35mm Labradorite skull wrapped in sterling silver. Comes with a black hemp string.
If you would like to switch out your hemp string for a chain please purchase this listing along with your amulet:
https://www.etherealamulets.com/product/chain