Camelia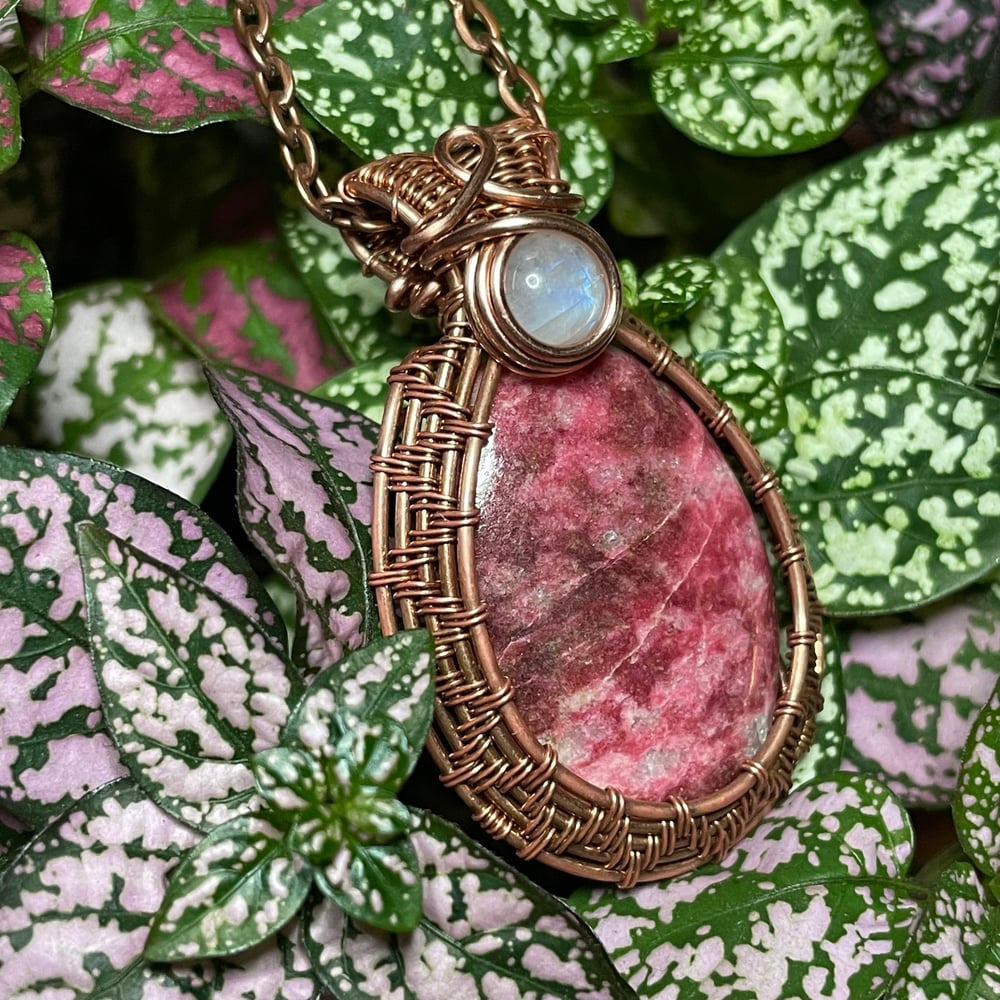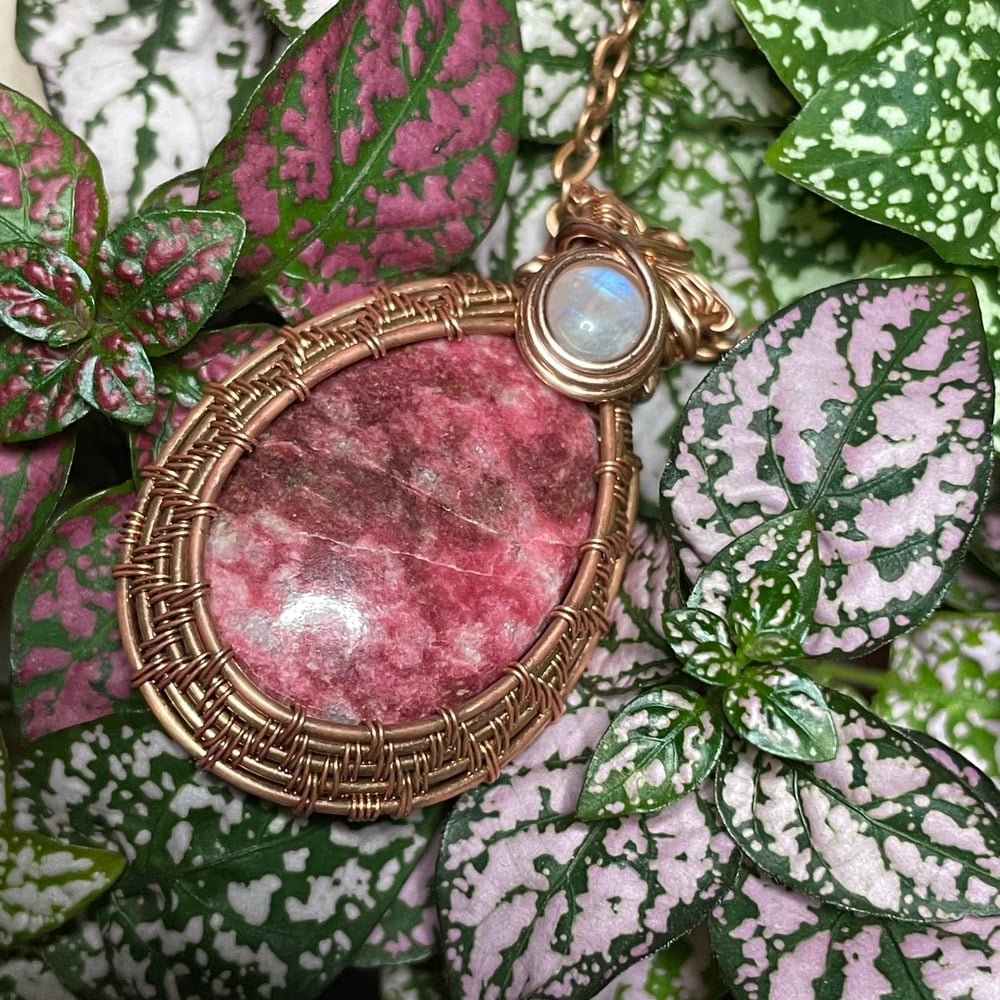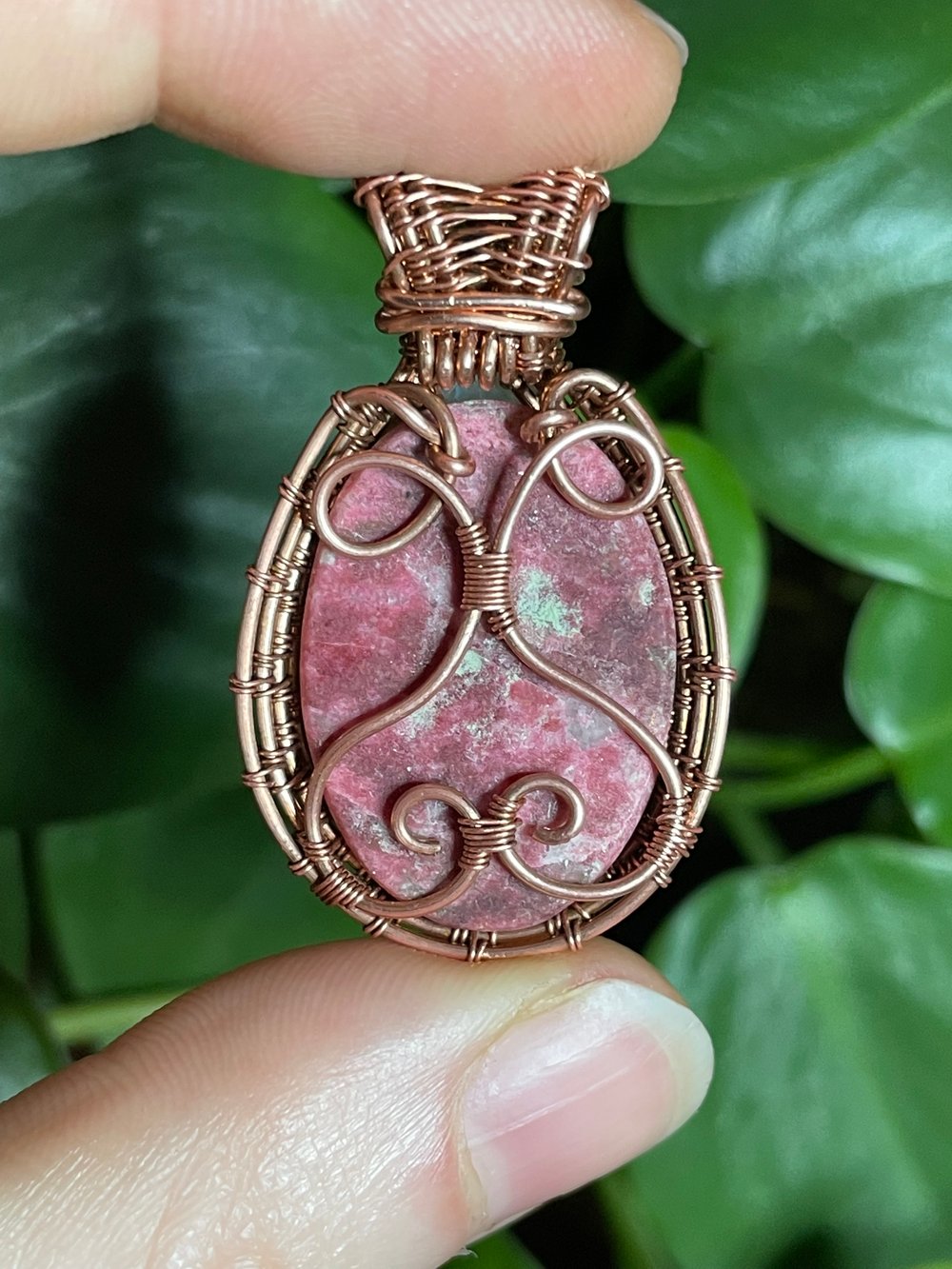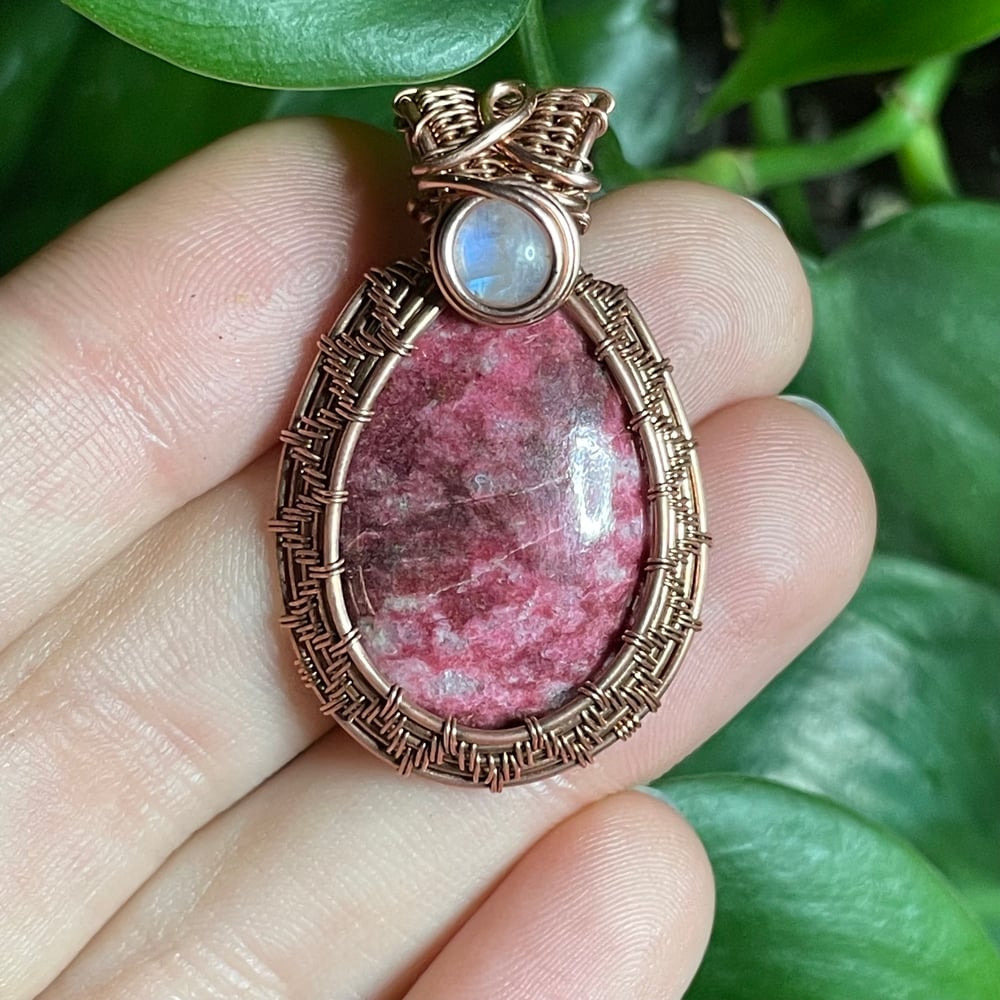 NEW BEGINNINGS • STRENGTH • HEALING
Camelia, named after the flower, is a naturally formed, cut, and polished Pink Thulite that was delicately hand wrapped in copper and features a blue moonstone accent. This amulet is approximately 4 cm tall and 2.5 cm at it's widest point. Comes strung on black hemp string.
Thulite is a good stone to aid in breaking destructive habits and fighting addiction. It gives us the strength to move on from the errors of our past. It is a strong healing stone, also known to improve concentration, balance and coordination.
A stone for "new beginnings", Moonstone is a stone of inner growth and strength. It soothes emotional instability and stress, and stabilises the emotions, providing calmness. Moonstone enhances intuition, promotes inspiration, success and good fortune in love and business matters.
Hand made with high quality materials and lots of love.
Copper will naturally oxidize over time but can always be re-polished using a jewelry cloth meant for copper and silver. Can be purposely oxidized upon request.
If you would like to switch out your hemp string for a chain please purchase this listing along with your amulet:
https://www.etherealamulets.com/product/chains