Harvest Moon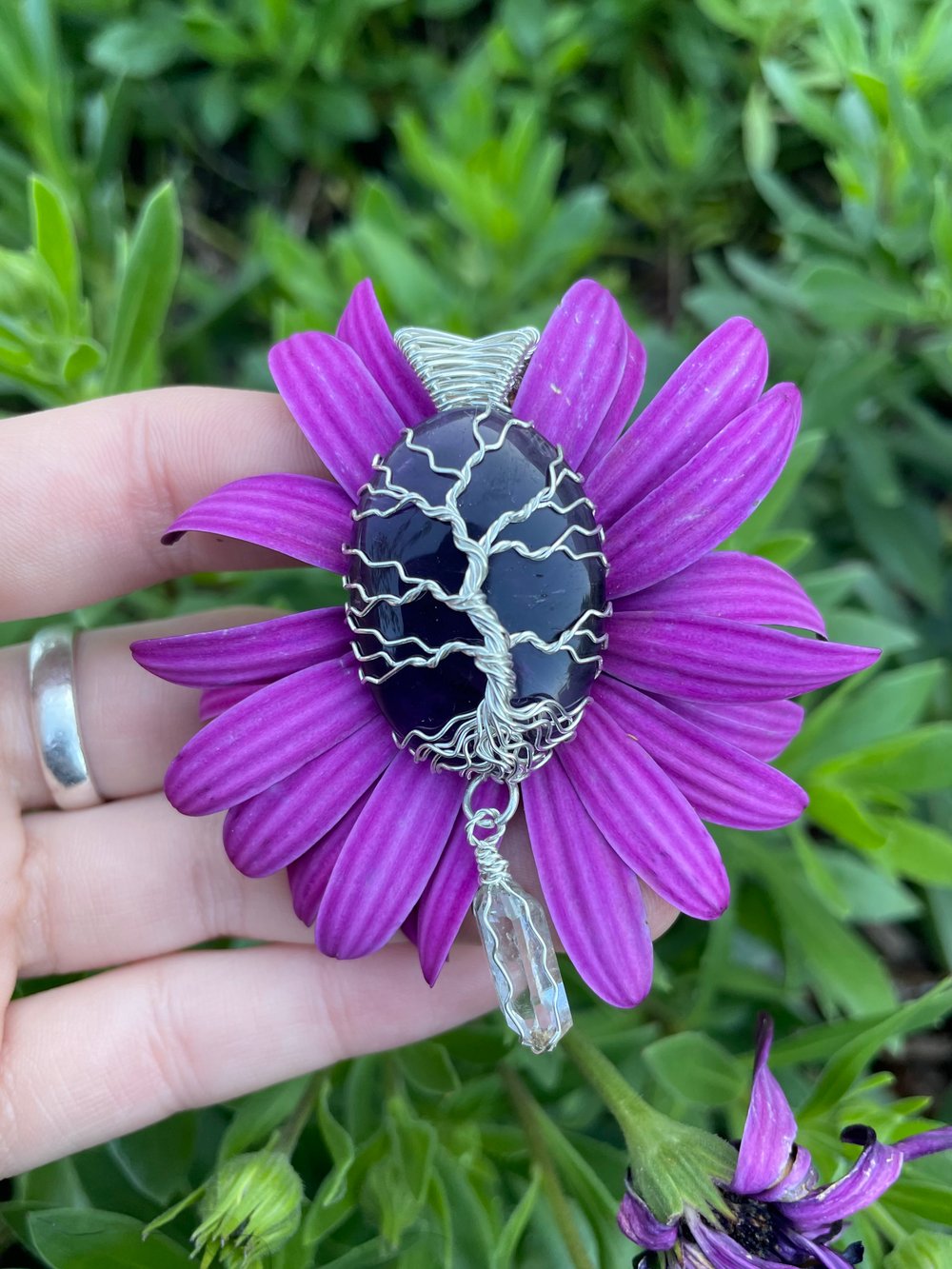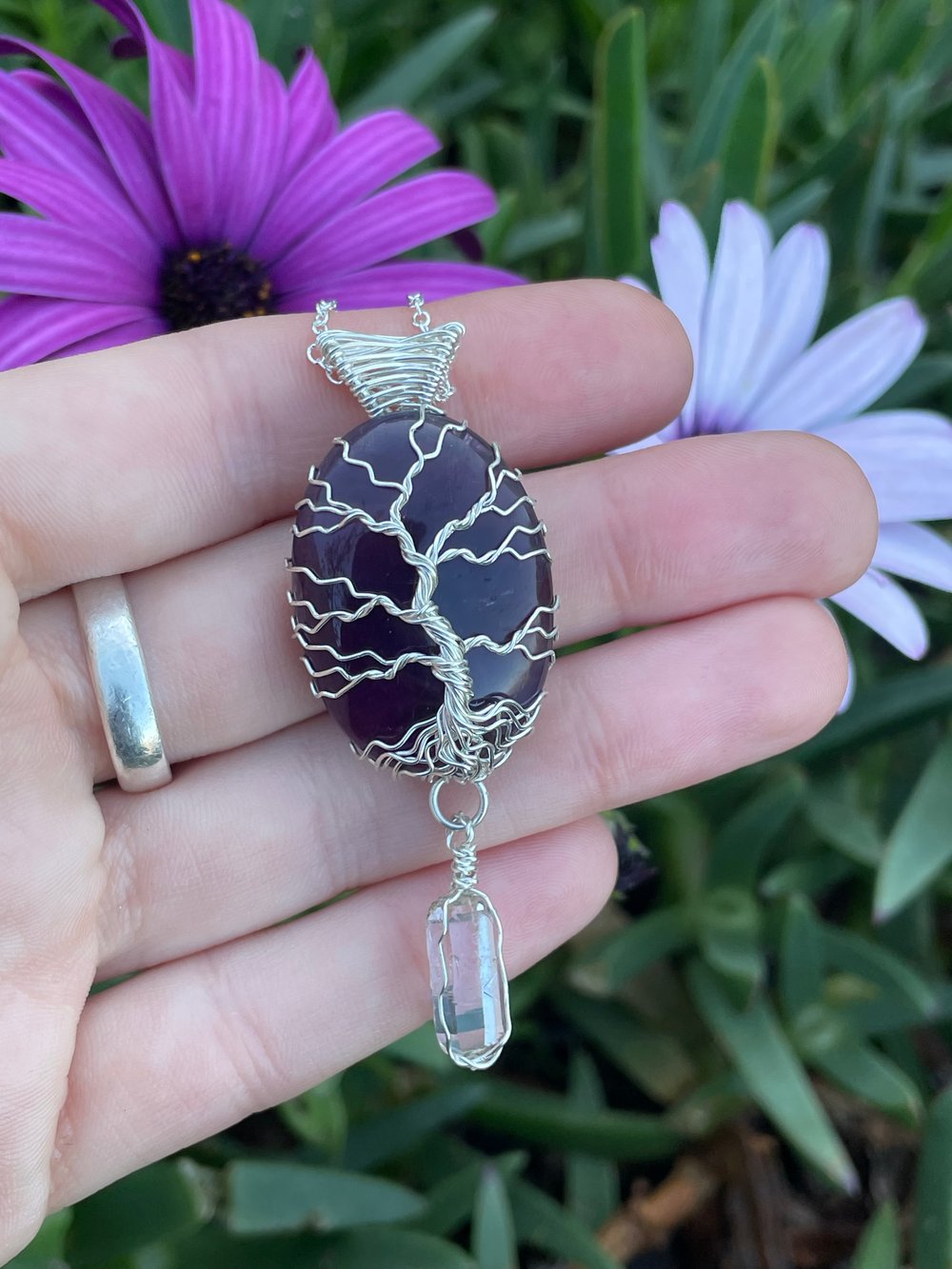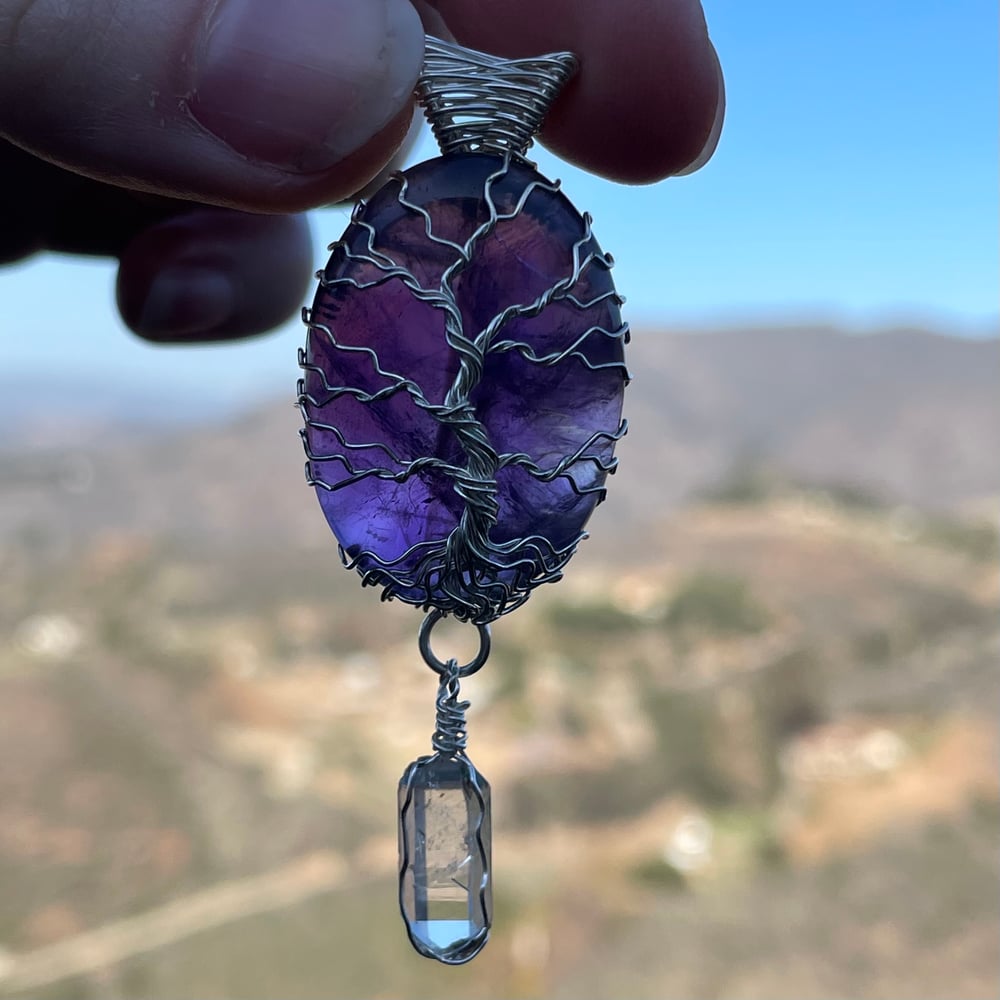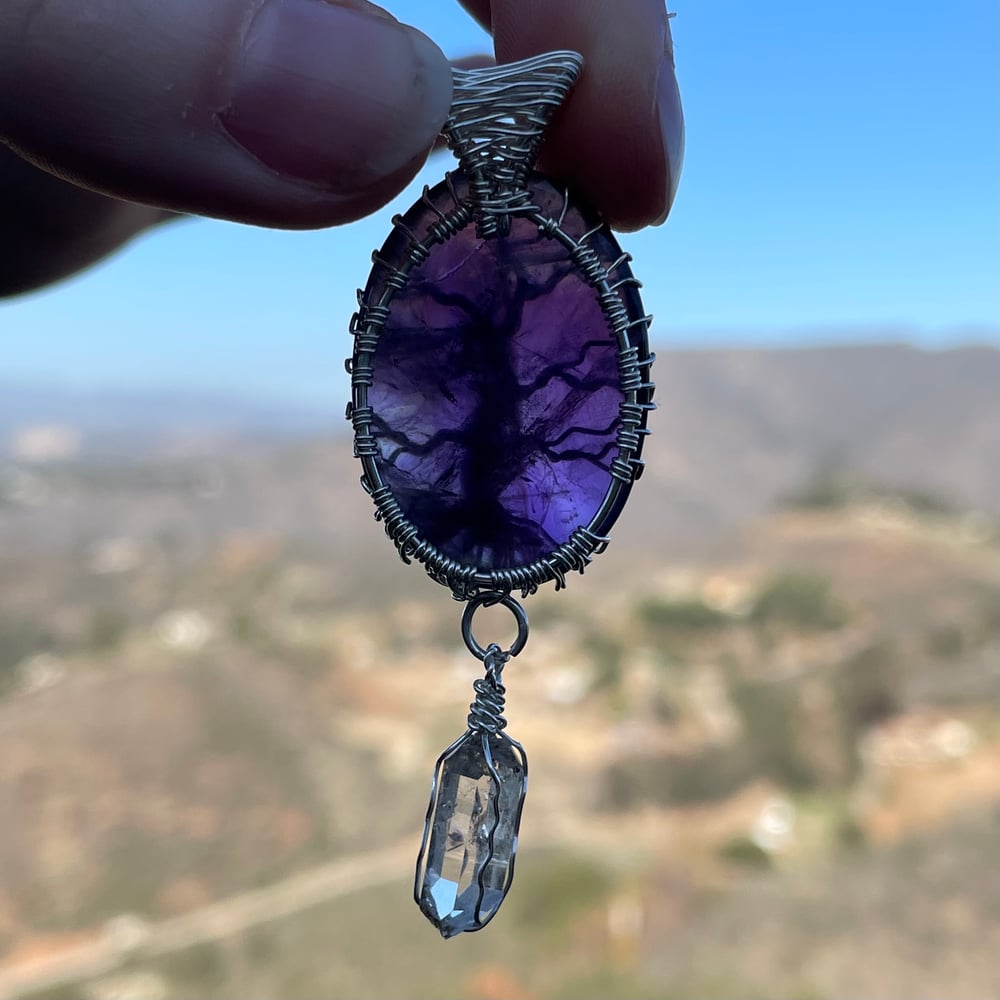 STRESS RELIEF • MEDITATION • CREATIVITY
Genuine amethyst stone wrapped in 925 sterling silver with a Herkimer Diamond accent.
Amethyst is a powerful and protective stone. It guards against psychic attack, transmuting the energy into love and protecting the wearer from all types of harm, including geopathic or electromagnetic stress and ill wishes from others. Amethyst is a natural tranquiliser, it relieves stress and strain, soothes irritability, balances mood swings, dispels anger, rage, fear and anxiety. Alleviates sadness and grief, and dissolves negativity. Amethyst activates spiritual awareness, opens intuition and enhances psychic abilities. It has strong healing and cleansing powers. Amethyst encourages sobriety, having a sobering effect on overindulgence of alcohol, drugs or other addictions. It calms and stimulates the mind, helping you become more focused, enhancing memory and improving motivation. Amethyst assists in remembering and understanding dreams. It relieves insomnia. Encourages selflessness and spiritual wisdom.
Herkimer diamonds are a high vibrational variety of double terminated Quartz, known for their incredible clarity. Quartz is known as the master healer, amplifying energies. They are found only in Herkimer, New York.
Comes on an adjustable black hemp string. Hand made and one of a kind. Can be oxidized upon request.
If you would like to switch out your hemp string for a chain please purchase this listing along with your amulet:
https://www.etherealamulets.com/product/chains