Midnight (Charoite)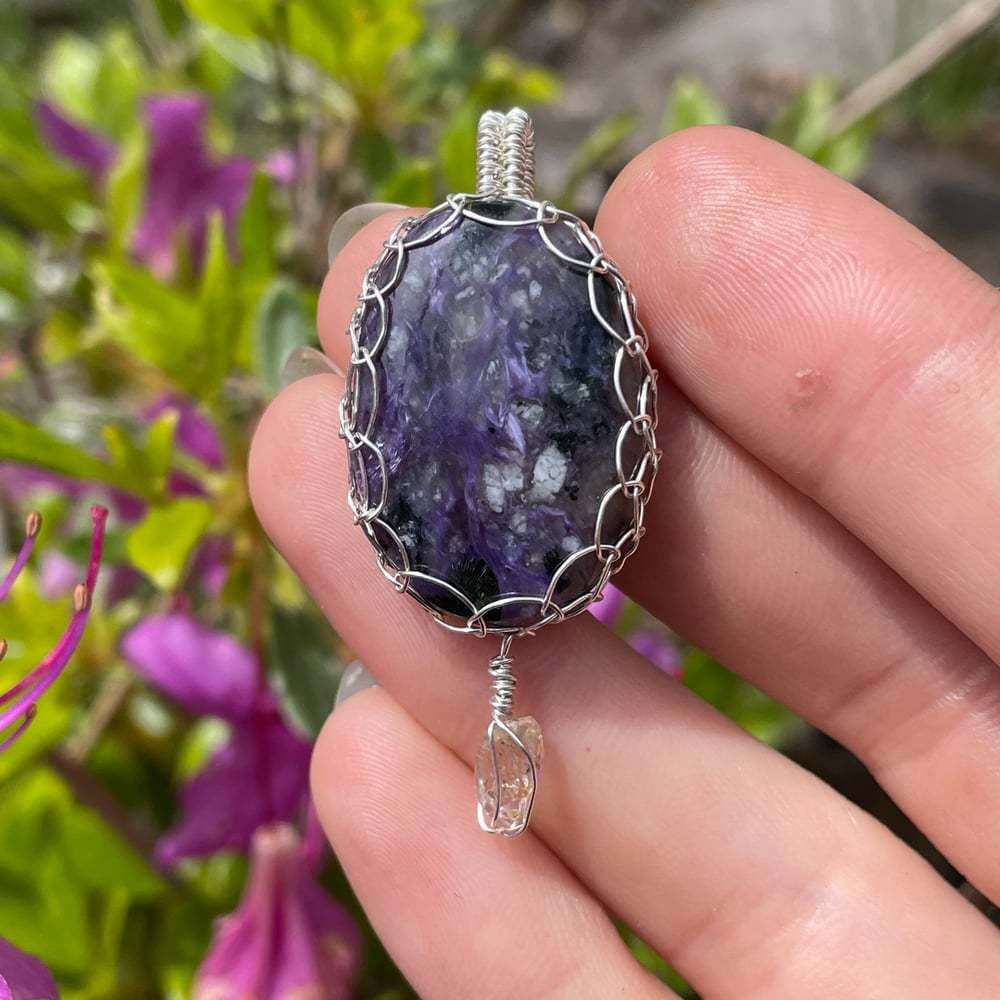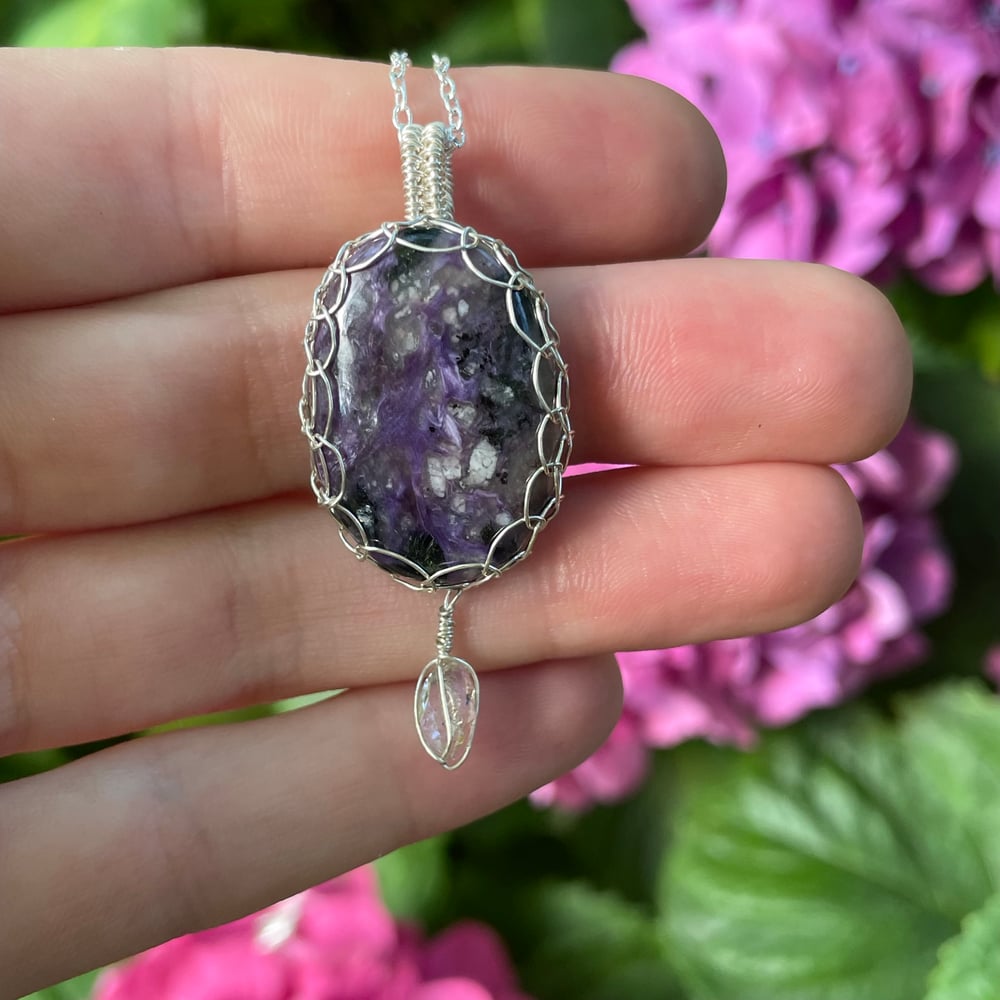 CLEANSING • CONFIDENCE • UNCONDITIONAL LOVE
Charoite wrapped in 925 sterling silver with a petroleum quartz accent dangling from below. The petroleum within the clear quartz appears golden under natural or normal light, but glows a vivid green under UV/blacklight. Both charoite and petroleum quartz are rare/uncommon minerals. Charoite is only found in Russia and the petroleum quartz comes from Pakistan. This amulet is approximately 5 cm tall and 2 cm at it's widest point.
Charoite is a stone of transformation. It cleanses the aura and chakras by transmuting negative energy into healing. It opens our hearts and stimulates unconditional love. Re-energises, reducing stress and worry. Charoite stimulates and regulates the blood pressure and pulse rate. Improves sleep, overcomes insomnia and allays nightmares.
Handmade and one of a kind. Comes on an adjustable black hemp string.
If you would like to switch out your hemp string for a chain please purchase this listing along with your amulet:
https://www.etherealamulets.com/product/chains